Bank of England Says UK Lenders Must Raise £25bn in New Capital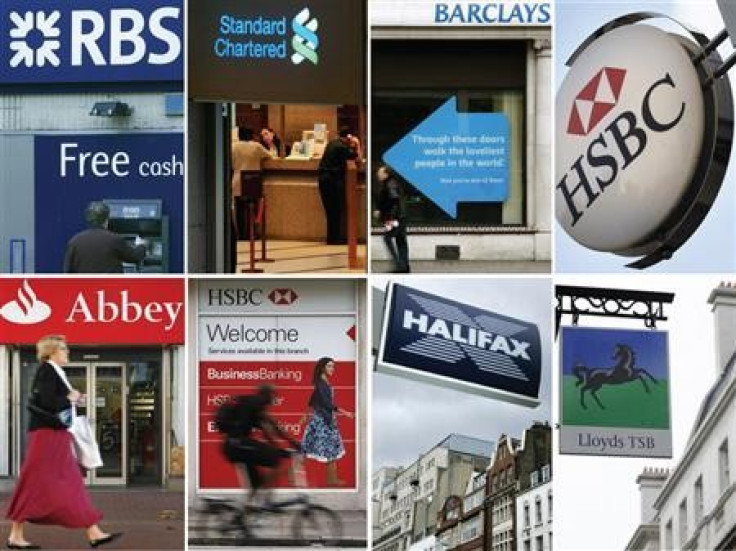 Britain's biggest banks will need to raise an additional £25bn by the end of the year to protect savers and investors from potential future losses and regulatory fines, the Bank of England said Wednesday.
The Bank's Financial Policy Committee (FPC) released its findings from a 19 March meeting in which it discussed the capital strengths of Britain's biggest lenders. The statement comes just days before the Bank is due to assume its new role as the country's top financial regulator as part of the coalition government's Banking Bill, which winds down the Financial Services Authority in favour of a new Prudential Regulation Authority which will work inside the BoE.
"The meeting of these recommendations does not require additional public funds. Banks can meet the recommendations in other ways such as through restructuring," said Bank of England Govenor Mervyn King in a statement released Wednesday, who brushed aside concerns the new requirements would slow lending to an already-fragile British economy. "Far from reducing lending, today's recommendations will support lending and promote growth. A weak banking system does not expand lending. The better capitalised banks are the ones expanding lending, and it is the weaker capitalised banks that are contracting lending."
The FPC said that the bigges lenders should aim to increase their capital ratios, based on new so-called "Basel III" definitions, to 7 percent of their risk-weighted assets by the end of this year.
"The FPC had also recommended that "where such action reveals that capital buffers need to be strengthened to absorb losses and sustain credit availability in the event of stress, the FSA should ensure that firms either raise capital or take steps to restructure their business and balance sheets in ways that do not hinder lending to the real economy'," the satement read. "The FSA had examined each of these areas for the major UK banks and building societies. It had advised that expected losses which might arise over a three year period on specific high-risk loan portfolios, including exposures to UK commercial real estate and vulnerable euro-area economies, could exceed existing provisions by around £30 billion."
King warned last November that banks were not properly capitalised to withstand potential losses and could be using flawed models to assess thier risk. The Bank's November Financial Stability Report suggested Britain's four biggest lenders - HSBC, LLoyd, RBS and Barclays - could be understating their capital needs by as much as £35bn.
The financial consulting and accounting group KPMG said last week that the country's five biggest lenders lost more than 90 percent of their 2012 core profits gains due to large fines and compensation payments.
The auditor's performance report on the banking majors in the country - Barclays, HSBC, Lloyds Banking Group, RBS and Standard Chartered - noted that the banks have generated combined core profits of £31.5bn which were reduced to £11.7bn after fines and compensation payments.
© Copyright IBTimes 2023. All rights reserved.