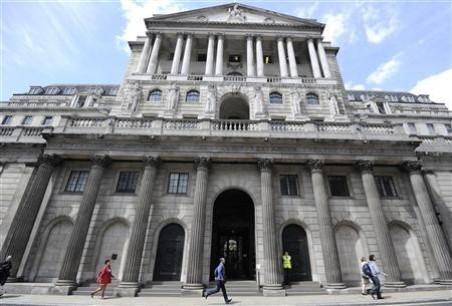 The Bank of England's flagship credit easing scheme helped increase lending to the real economy of smaller businesses and consumers by £500m in its first three months, according to the first set of figures to be released.
Under the Funding for Lending Scheme (FLS), banks can borrow money from the central bank at a cheaper rate than they can access in the markets, and to a value which is tied to the amount they lend to the real economy.
Between 30 June, the date the FLS started, and 30 September, just six of the 35 financial firms taking part borrowed £4.4bn in total and increased their real economy lending by £500m, according to the Bank of England.
The six firms which utilised FLS were Barclays, Leeds Building Society, Lloyds Banking Group, Nationwide Building Society, RBS Group, and Santander.
"It will take time for a stronger pick-up in lending volumes to materialise," said Ross Walker, senior UK economist at RBS.
"Before that, the FLS will have a greater impact in supporting the funding position of the banks and should help to cap increases in 'real world' interest rates."
Sir Mervyn King, governor of the Bank of England, has previously warned that judging the effectiveness of FLS will be difficult. Indeed, it will be all but impossible to know what would have happened to bank lending without FLS.
King said that even if lending did not increase under FLS, this round of credit easing may have helped prevent a collapse in available finance and underpinned the economy, preventing a worse downturn.
"I am confident that the FLS will help the supply of credit," said Paul Fisher, executive director for markets at the Bank of England.
"The incentives in the scheme are for banks and building societies to cut lending rates and hence lend more to get the cheapest funding.
"Since the scheme was announced we have seen widespread falls in funding costs across different sources and an equally wide variety of lending rate reductions, but it is too early to use these data as a reliable indication of the impact of FLS on lending volumes."
Business groups welcomed the figures, but said there is progress to be made in lending to firms.
"It's still early days for the Funding for Lending scheme, but it looks like it has started to make a positive difference to both the cost and availability of finance," said Matthew Fell, director for competitive markets at business lobbyist the Confederation for British Industry (CBI).
"The sense on the ground is that the scheme has made more inroads in the housing market, so now we need to see a big push so that it makes a difference in the business lending market."