Bank of England Holds Interest Rates at 5.25%
The decision to hold the rate comes after figures revealed an unexpected slowdown in inflation in August.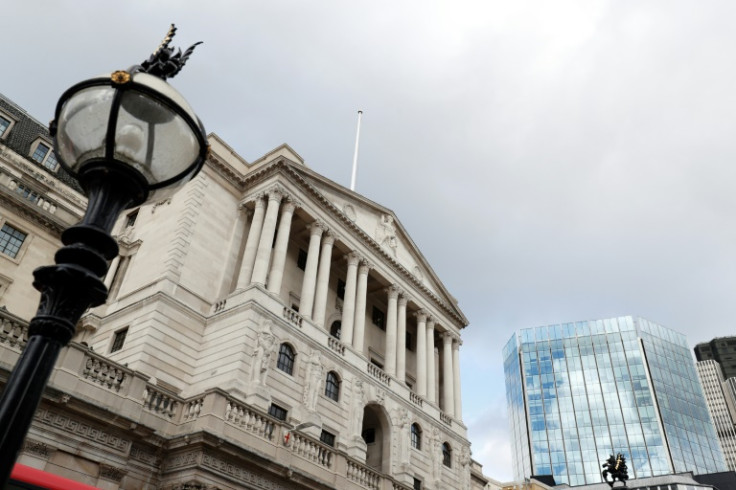 The Bank of England has held interest rates at 5.25 per cent after a close-running vote opted against a 15th increase in a row.
Interest rates have been rising consistently since 2021, in an attempt to combat inflation, and are currently at their highest level for 15 years.
However, the decision to hold the rate comes after figures on Wednesday revealed an unexpected slowdown in inflation in August.
Figures from the Office of National Statistics (ONS) reveal inflation for August was 6.7 per cent, compared to 6.8 per cent in July.
Economists had widely expected headline inflation to increase to 7.1 per cent last month.
Last month, it was also notable that grocery price inflation fell to its lowest level for more than a year, causing major supermarkets to slash prices.
The figure fell for the sixth month in a row, down to 12.2 per cent from 12.7 per cent the previous month, the latest data from Kantar showed.
"Inflation has fallen a lot in recent months, and we think it will continue to do so," said Bank governor Andrew Bailey.
There were also "increasing signs" that higher rates were starting to hurt the UK economy, the Bank said.
The Bank's Monetary Policy Committee (MPC) was split five to four in favour of leaving rates unchanged, with Bailey casting the final and decisive vote.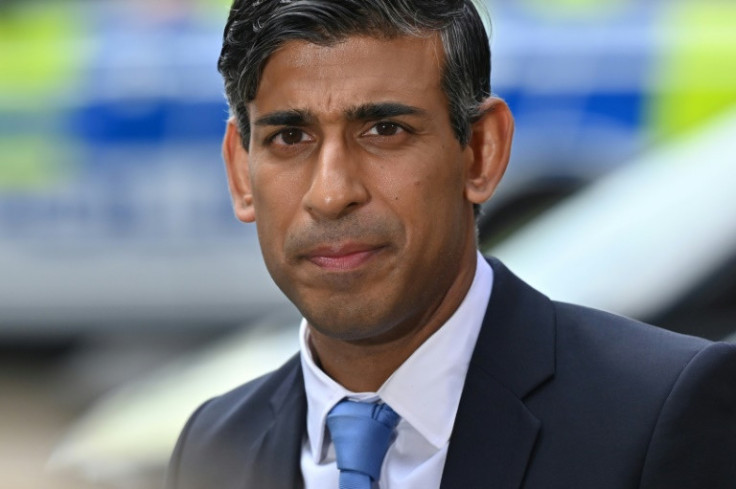 The MPC decision was a welcome piece of good economic news for Prime Minister Rishi Sunak, as he seeks to take charge of the political agenda by delaying key net-zero targets.
"We are making progress, including on my five priorities," Sunak said at a press conference on Wednesday. "Inflation - down again and on track to be halved."
Sunak promised at the start of the year that he would "halve inflation"; it would have to fall to about 5.3 per cent in December to meet that target.
In March, he unveiled a budget aimed at tackling a cost-of-living crisis — which has sparked strikes as many wages fail to keep pace.
The past year, soaring prices have caused a cost-of-living crisis to run rampant across the UK, with rising food and energy bills contributing to record-breaking inflation levels.
The Bank of England interest rate had stood at 0.1 per cent in December 2021, before inflation began to hamper business growth in the aftermath of the COVID-19 pandemic.
Russia's invasion of Ukraine the following February then exacerbated the inflation problem, with rising energy costs piling additional misery on Western nations.
Average energy bills in the UK increased by 54 per cent in April 2022 and rose a further 27 per cent in October last year.
These considerable extra costs, faced by households and businesses alike, are still filtering through in the form of stubborn inflation for many goods and services.
However, the latest update from the BoE offers hope that the economy is beginning to recover.
"With surveys pointing to a further increase in labour market slack, a slight slowdown in wage growth and lower inflation by year-end, the case for hiking again likely won't be stronger in November or December than today. Accordingly, we now think that 5.25 per cent will be the peak level of the Bank rate in this hiking cycle," said Samuel Tombs, the chief UK economist at Pantheon Macroeconomics.
Paul Dales, the chief UK economist at Capital Economics, agreed that Thursday's decision probably meant rates were already at their peak.
He added he thought rates would stay at 5.25 per cent for longer than many anticipated and that when they were cut, in late 2024, they would "then be reduced further and faster than widely expected".
Despite the cautious optimism expressed by experts, BoE policymakers downgraded its forecast for the UK's economy and it now expects gross domestic product (GDP) to rise just 0.1 per cent in the third quarter of this year. This is compared with the 0.4 per cent rise it forecast in August.
Alongside the interest rate decision, the committee unanimously agreed to raise the pace of its quantitative tightening process for the year ahead from £80bn in 2022-23 to £100 billion in 2023-24.
The MPC said it considered interest rates to be the active tool of monetary policy, adding that the effect of its asset sales on borrowing costs was "modest".
Labour responded to the BoE's decision by warning that families still faced pain in the months to come.
"Households coming off fixed-rate mortgages will be paying an average of £220 more a month and inflation remains high because of the Conservatives' disastrous 'mini' Budget," said Rachel Reeves, shadow chancellor.
And in an interview with LBC, Chancellor Jeremy Hunt admitted that he faces difficult decisions ahead of the Autumn Statement in November.
He said that tax cuts are "virtually impossible" despite the Government borrowing less than expected this year.
Public sector borrowing in the first five months of the current financial year was £69.6 billion, according to the ONS, which was 14 pence below the Office for Budget Responsibility (OBR)'s March forecast.
And in a surprising turn of events, the UK housing market has witnessed a significant decline in house prices, marking the steepest annual drop in 14 years.
According to data released by the Nationwide Building Society, house prices in the United Kingdom fell by 5.3 per cent in August compared to the same month of the previous year.
This sharp decline has raised concerns across the nation, reminiscent of the challenging times during the global financial crisis in July 2009.
© Copyright IBTimes 2023. All rights reserved.