UK house prices experience modest growth in June – yet annual decline at fastest rate since 2009
UK house prices grew slightly in June but fell at the fastest rate since 2009, impacted by soaring mortgage costs, with two-year fixed-rate mortgage rates climbing past six per cent.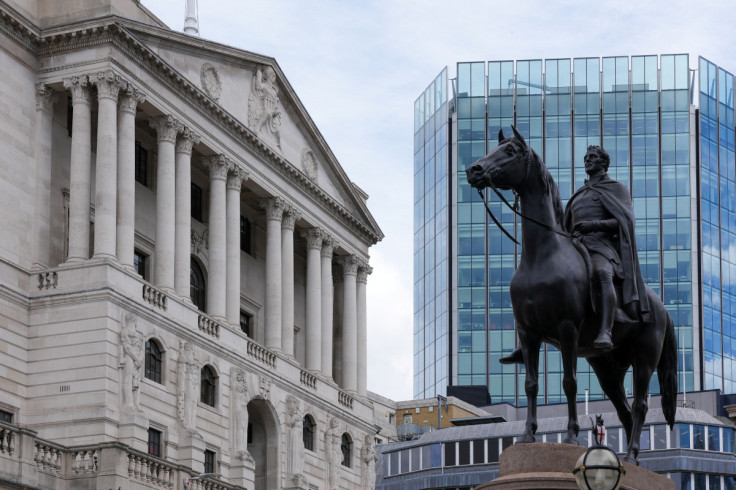 In a surprising turn of events, UK house prices have shown slight growth in June, defying expectations amidst a challenging market environment.
However, the annual prices have recorded the sharpest decline since 2009 due to soaring mortgage costs, according to a report released by the Nationwide Building Society.
While the unexpected monthly rise of 0.1 per cent reversed the 0.1 per cent fall observed in May, it confounded economist forecasts of a 0.3 per cent decline. Despite this modest growth, the average cost of a house in the UK increased slightly to £262,239.
The impact of the mortgage crisis on borrowers in England has been profound, as they reel from the latest rise in interest rates. In June, prices were 3.5 per cent lower compared to the same period the previous year, marking the steepest rate of decline since 2009. However, this decrease was smaller than the four per cent fall predicted by economists.
The Bank of England's decision to raise interest rates by half a point to five per cent in June has contributed to the soaring mortgage costs. Two-year fixed-rate mortgage rates have climbed past six per cent, with the average two-year fixed deal rising from 6.37 per cent to 6.39 per cent on Friday, according to data from Moneyfacts.
The average five-year fixed rate also increased from 5.94 per cent to 5.96 per cent. These high rates are putting pressure on prospective homeowners, making it more challenging for them to afford properties. Zoopla, a prominent property website, has reported that some sellers are starting to accept lower offers as a result.
"The sharp increase in borrowing costs is likely to exert a significant drag on housing market activity in the near term," warned Robert Gardner, the Chief Economist at Nationwide. He also highlighted that longer-term borrowing costs have risen to levels similar to those seen following last year's mini-budget, although the negative impact on sentiment has not been as severe.
Gardner pointed out that mortgage payments as a share of take-home pay are well above the historical average, making it increasingly difficult for prospective buyers to save, especially as the cost of living crisis continues to hammer household finances.
Despite the higher interest rates available to savers, the sharp rise in rents, coupled with persistently high rates of inflation, continues to make it difficult for many prospective buyers to save for a deposit. Gardner, however, expressed cautious optimism, stating that a relatively soft landing is still possible if the broader economy performs as expected.
The latest figures from HM Revenue and Customs (HMRC) highlight signs of a faltering housing market in the short term. Home sales fell by 27per cent year on year in May, with 80,020 completed transactions, indicating a three per cent drop from April. While the decline can be partially attributed to additional bank holidays in the previous month, the HMRC report also pointed to a "decline in general market conditions in recent months".
Jeremy Leaf, a prominent north London estate agent and former Residential Chairman of the Royal Institution of Chartered Surveyors stressed the significance of transactions as a more accurate reflection of market health compared to property prices. Leaf attributed the decrease in transactions to mortgage upheaval and concerns about inflation, which have resulted in fewer buyers and prolonged negotiations.
Recent data from Nationwide revealed that annual house price declines were observed in all regions except Northern Ireland, which experienced growth of 0.7per cent. The weakest performing region in June was East Anglia, where house prices were down 7.4per cent year on year.
Gareth Lewis, the managing director of the property lender MT Finance, shed light on the changing dynamics of the market. He commented: "Properties are taking longer to sell. Before, they wouldn't be on the market for long, but now they are sitting there for a reasonable period of time while buyers get their ducks in a row from a mortgage perspective. More people are wondering whether they are buying at the top of the market. It's easy to turn around and question whether you should be doing it now."
As the UK housing market navigates through surging mortgage costs and declining prices, industry experts and economists closely monitor developments, hoping for a relatively smooth landing that aligns with their expectations for the broader economy.
© Copyright IBTimes 2023. All rights reserved.