Bank of England raises UK interest rates to a record 5.25%
The last time rates were this high was in April 2008, in the midst of the global financial crash, with the UK's central bank expecting inflation to fall below five per cent in the autumn or winter.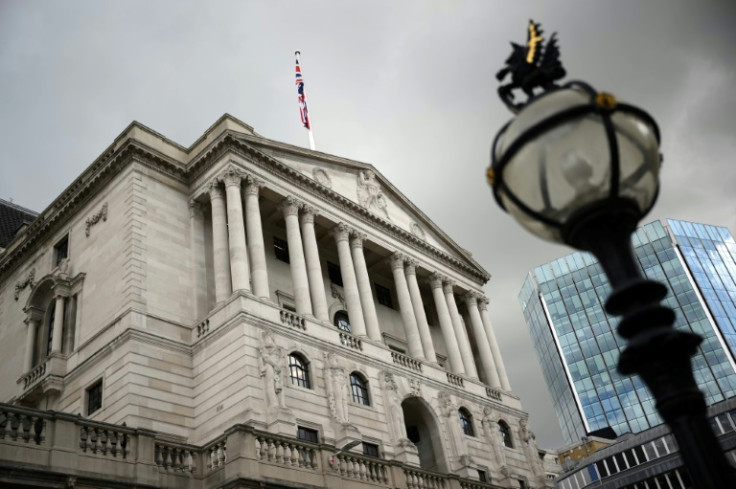 The Bank of England raised UK interest rates for the 14th consecutive time today, to a record 5.25 per cent. The last time rates were this high was in April 2008, in the midst of the global financial crash.
Forecasting the short-term future of the economy, the UK's central bank said it expects inflation to fall below five per cent in the autumn or winter.
And crucially, it signalled that it intended to keep interest rates higher and that they would remain higher until UK inflation is brought back under control.
Soaring prices have caused a cost-of-living crisis to run rampant across the UK, with rising food and energy bills contributing to record-breaking inflation levels.
The Bank Rate had stood at 0.1 per cent in December 2021, before inflation began to hamper business growth in the aftermath of the COVID-19 Pandemic.
Russia's invasion of Ukraine the following February then exacerbated the inflation problem, with soaring energy costs piling additional misery on Western nations.
Average energy bills in the UK increased by 54 per cent in April 2022 and rose a further 27 per cent in October last year.
These considerable extra costs, faced by households and businesses alike, are still filtering through in the form of stubborn inflation for many goods and services.
Although inflation did fall in June, from 8.7 per cent to 7.9 per cent, Governor Andrew Bailey said the rate of annual price rises must be brought back to its two per cent target, as "inflation hits the least well-off hardest".
The move to increase interest rates is bad news for businesses after the Bank of England raised the figure to five per cent in May.
The latest Hospitality Market Monitor from CGA by NIQ and AlixPartners revealed 5,736 hospitality industry closures in the past 12 months, with Britain losing approximately one in 18 of its licensed establishments over the past year.
New data also showed that over two-fifths of businesses within the industry are currently operating at a loss.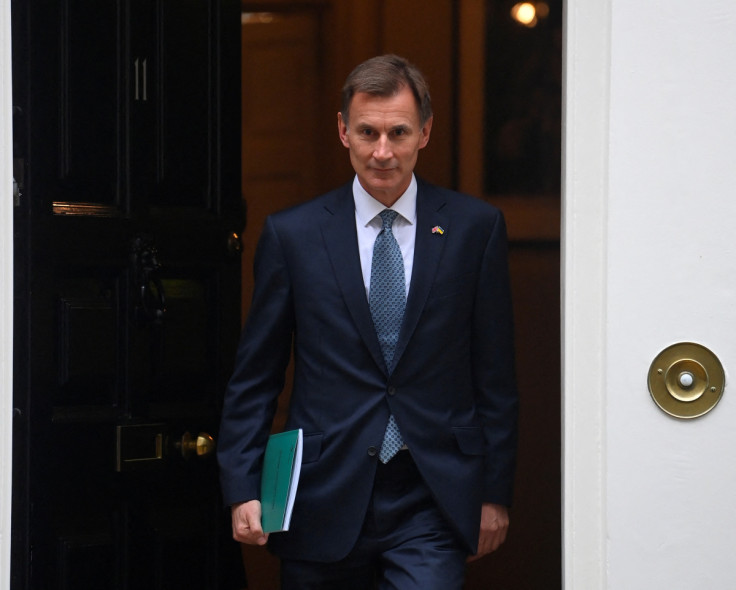 As businesses struggle to manage tough economic conditions, pressure has increased on the government to bring down inflation.
Responding to the latest hike in prices today, Chancellor Jeremy Hunt acknowledged the rise will be difficult for many people, but he still believes "the government plan for lowering inflation is working and it is sticking to it".
In support of this sentiment, Prime Minister Rishi Sunak said he was disappointed that inflation was not falling as fast as he expected, but claimed that people can "see light at the end of the tunnel".
Taking part in a radio call-in hosted by LBC, the prime minister said: "I know families are struggling with the cost of living and that's why I set it out as my priority to halve inflation, and we're making progress."
One of Sunak's five "Pledges for Britain" in December 2022 was to halve inflation in the coming year.
Criticising the government's efforts to achieve this goal, Labour's shadow chancellor Rachel Reeves said a switch to using longer-term loans would have insulated the exchequer from the recent rise in rates, "bringing down UK debt servicing costs by £56 billion more than the UK's main competitors, or around £2,000 per UK household".
She claimed a typical household can now expect to pay "many hundreds of pounds more" when they go to remortgage.
"The Bank of England has also warned that food prices will be 10% higher at the end of this year than they were at the start. And Britain's economic growth, which has flatlined for years, will now be weaker than previously expected," she added.
However, The Bank also predicted the UK will not enter a recession – a state where the overall economy shrinks.
This is not likely to provide much comfort though, to low-income families who have already seen their mortgage prices spike considerably this year.
The Institute for Fiscal Studies says that should mortgage rates remain at the current level, households will spend almost £280 ($356) more on their mortgage each month on average compared with what they were paying in March 2022.
In response to the Bank of England's interest rate raise, Anthony Painter, Policy Director at the Chartered Management Institute (CMI), said: "While there are many factors behind the UK's persistent inflation, a significant amount of that inflationary pressure is wages - the result of the country's tight labour market that is being squeezed even further by our chronic skills shortages."
"Policies that address the skills gaps and get the people who are not working due to ill health back into paid employment has to be a priority," the policy director added.
In a survey conducted by recruitment agency Hayes of 13,000 employers and workers in the UK, 1,400 of which were in tech, the recruitment and HR firm found 94 per cent faced a lack of talent last year, up from 89 per cent the year before.
Due to the current shortage, many organisations feel understaffed, leading to additional duties being left to skilled workers, creating burnout and a higher level of turnover than ever before.
The Restart Scheme for long-term unemployed people was announced by the government last year, aimed at incentivising benefit-claimants to return to the workplace.
However, many of these projects across the UK are being forced to close and lay off staff, despite a last-minute rule change by the government aimed at allowing councils to fund them.
© Copyright IBTimes 2023. All rights reserved.