Waitrose and Aldi cut more prices as Britain's food inflation picture improves
Grocery price inflation has fallen to its lowest level for more than a year, causing major supermarkets to slash prices.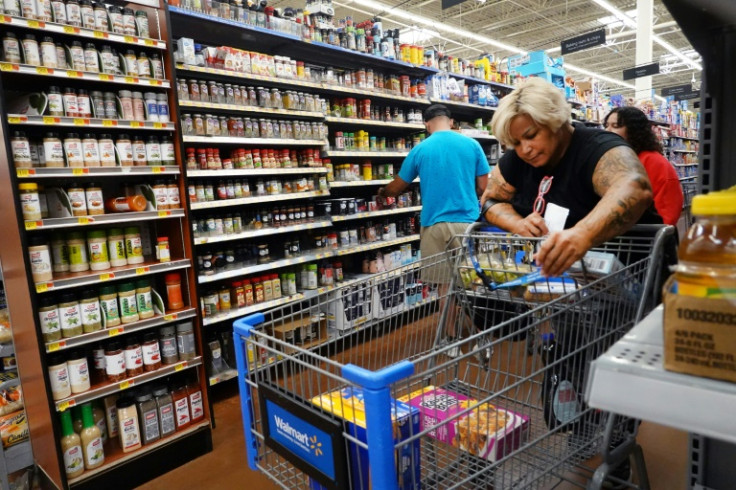 Grocery price inflation has fallen to its lowest level for more than a year, causing major supermarkets to slash prices.
The figure fell for the sixth month in a row, down to 12.2 per cent from 12.7 per cent the previous month, the latest data from Kantar showed.
In response, upmarket grocer Waitrose said it would lower the prices of 250 products by an average of 10 per cent, while discounter Aldi said it was cutting the prices of 55 fruit and vegetable products by an average of 11 per cent.
Waitrose, part of the employee-owned John Lewis Partnership, said the reductions, its third wave this year, would be on items such as pasta, whole chickens, sausages and potatoes.
The past year, soaring prices have caused a cost-of-living crisis to run rampant across the UK, with rising food and energy bills contributing to record-breaking inflation levels.
The Bank of England interest rate had stood at 0.1 per cent in December 2021, before inflation began to hamper business growth in the aftermath of the COVID-19 pandemic.
Russia's invasion of Ukraine the following February then exacerbated the inflation problem, with rising energy costs piling additional misery on Western nations.
Average energy bills in the UK increased by 54 per cent in April 2022 and rose a further 27 per cent in October last year.
These considerable extra costs, faced by households and businesses alike, are still filtering through in the form of stubborn inflation for many goods and services.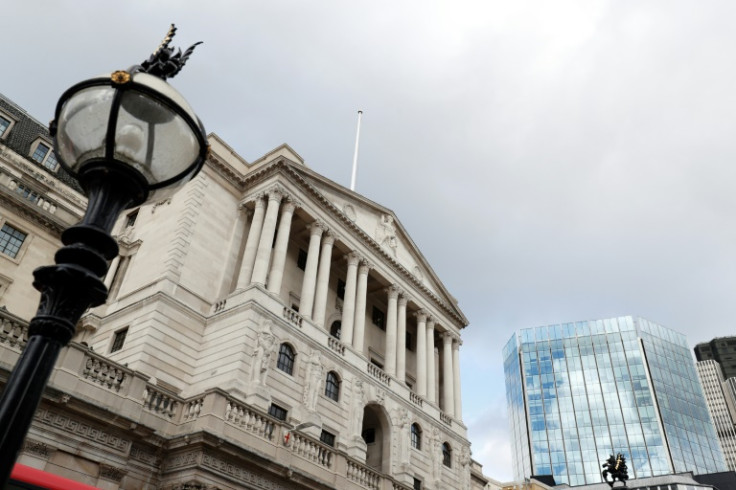 This problem forced The Bank of England to raise UK interest rates for the 14th consecutive time last month, to a record 5.25 per cent.
Now, food prices are as big a concern as energy bills for consumers, according to the latest research.
Household budgets in the UK and around the world continue to be squeezed by rapid increases in prices for food and other goods, despite recent improvements.
Inflation hit a 41-year high of 11.1 per cent last October, while food price inflation peaked at 19.1 per cent in March this year.
As a result, around half (52%) of adults across Great Britain say they are spending more than usual to get what they normally buy when food shopping, according to a survey conducted by the Office of National Statistics (ONS).
Their data also revealed that 47 per cent of adults said they were buying less food when food shopping in the past two weeks.
However, the latest inflation figures encourage some cautious optimism for shoppers, and the downward movement in food prices is being closely watched by the Bank of England as it mulls further rises in interest rates.
But despite the continuing fall in the rate of price rises since the figure peaked in March, Fraser McKevitt, head of retail and consumer insight at Kantar, the market researcher, said that "12.2 per cent won't be a number to celebrate for many households".
She explained: "Our data shows that 95 per cent of consumers are still worried about the impact of rising grocery prices, matched only by their concern about energy bills."
"After a full year of double-digit grocery inflation, it's no surprise that just under a quarter of the population consider themselves to be struggling financially — although this is a very slight drop compared to May," the expert added.
In an attempt to combat rising prices and ease the burden of the cost of living crisis, Rishi Sunak's Conservative government pledged to halve inflation by the end of 2023.
In March, he unveiled a budget aimed at tackling a cost-of-living crisis — which has sparked strikes as many wages fail to keep pace.
According to the ONS, strikes by teachers and NHS workers are a major contributor to the drop in UK GDP — the figures indicate that it has fallen by 0.5 per cent in July compared to the same time last year, performing worse than expert predictions.
Paul Dales, chief UK economist at forecaster Capital Economics said that July's economic figures could indicate that a "mild recession" has begun.
While all British supermarkets have reduced the prices of some products in recent months, a researcher at the Institute of Grocery Distribution has said that UK food price inflation will still be around nine per cent in December.
Retailers have cautioned that further supply chain challenges could add to input costs in the months ahead.
Potential issues include poor British harvests, Russia's Black Sea Grain blockade and subsequent targeting of Ukrainian grain facilities, as well as rice export restrictions from India.
© Copyright IBTimes 2023. All rights reserved.