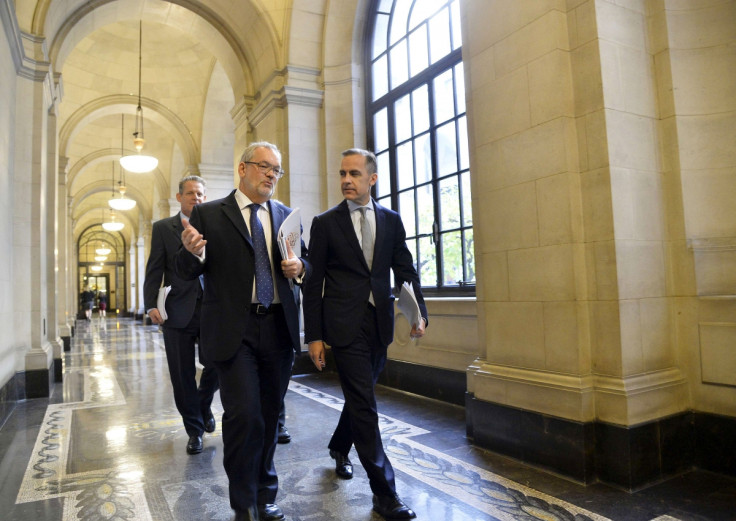 The Bank of England (BoE) said on Thursday (14 April) that it has voted unanimously to keep interest rates unchanged, as widely expected by economists.
Threadneedle Street officials voted 9-0 in favour of keeping interest rates at a near-historic low of 0.5% and also voted unanimously to maintain the stock of purchased assets financed by the issuance of central bank reserves at £375bn (€470bn, $530.6bn).
The BoE's Monetary Policy Committee (MPC) cited persisting low inflation as one of the reasons to hold off on a rate hike. Earlier this week, data released by the Office for National Statistics showed that UK consumer price index rose to a 15-month high of 0.5% but remained well short of the BoE's 2% target.
Meanwhile, the BoE warned that a potential UK exit from the European Union could have a significant impact on the pound, which has depreciated further over the past month, and on asset prices.
"Such a vote might result in an extended period of uncertainty about the economic outlook, including about the prospects for export growth," the Bank's MPC said.
"This uncertainty would be likely to push down on demand in the short run [... ] and have significant implications for asset prices, in particular the exchange rate."
The BoE added that it will adopt a more cautious approach in terms of how it reacts to economic data in the weeks leading up to the referendum and analysts believe its task could become more complicated in the event of a Brexit.
"Should the UK vote to leave the EU in June's referendum, monetary policy will become a lot more complicated for the Bank of England," said Howard Archer, chief UK and European economist at IHS Global Insight.
"Sterling would be likely to fall sharply, with inflationary implications. However, it is also likely that heightened uncertainty would weigh down markedly on economic activity, especially on business investment, and likely also on consumer spending.
"The weaker pound though would be supportive to exports."