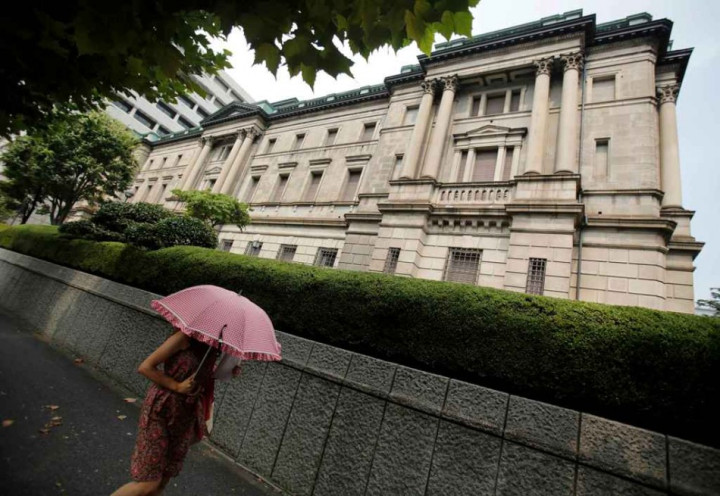 The absence of details from the Japanese government about how it would shield the world's third largest economy from a planned increase in consumption tax has put pressure on the Bank of Japan to boost its monetary stimulus.
The Bank of Japan (BoJ) is due to announce its policy decision on 4 October, at the end of a two-day policy meeting.
However, the central bank is unlikely to make changes to monetary policy at present and could relax its policy next April, after the controversial hike in the sales tax takes effect, economists said.
Japan plans to increase its sales tax rate from 5% to 8% April, 2014, onwards, in a bid to reduce its massive public debt. Economists say further monetary easing would be required to counteract the negative effects of the tax hike on companies -- the Shinzo Abe government is expected to announce a stimulus package worth $50bn or more.
"Our economics team believes that further BOJ easing is needed by early 2014 to ensure Japan's exit from deflation after the sales tax increase. A special Diet session will start in mid-October, and it is almost certain there will be political pressure to pursue further monetary easing to offset the contractionary impact of the tax hike," Societe Generale Cross Asset Research said in a note to clients.
Nomura economists said they expect the BoJ to "first confirm the economic situation after the consumption tax is increased before starting to consider any additional monetary easing action."
Meanwhile, Standard Chartered said in a note to clients that Japanese "policy makers would keep the current asset purchase target of about JPY 60-70tn unchanged."
However, the central bank could "upgrade [its] assessment of the [Japanese] economy for the second time in two months on the back of stronger economic data," the British bank added.
Earlier in the week, Prime Minister Abe decided to press ahead with the planned increase in sales tax after a key survey of Japanese business sentiment, by the BoJ, revealed that confidence among major business rose to a near six-year high.
Japan needs to shore up its finances to reduce debt. The country's public debt is the largest among industrialised nations at more than 1,000tn yen ($10.21tn, €7.56tn, £6.32tn).