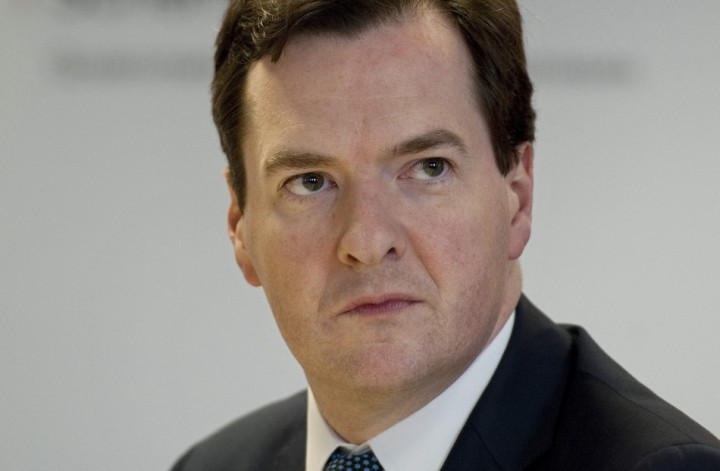 Chancellor George Osborne has warned the Parliamentary Commission on Banking Standards that it risks stalling the reform of Britain's financial services sector by criticising the Vickers Report in its forthcoming review.
The commission of MPs and peers was set up by Osborne and David Cameron, the prime minister, in the wake of the Libor scandal and told to probe Britain's banking sector. It may report its findings by the end of the year.
The Vickers Report, published by the Independent Commission on Banking last September, contains a number of sweeping recommendations, including ring-fencing banks' retail and investment arms and forcing lenders to maintain a "cushion" of capital to absorb future shocks in the sector.
Osborne believes the implementation of Vickers is at such an advanced stage that a volte-face would be damaging. He told the commission: "I don't think personally this is the right moment to tear up all the work that's been done over the last two years," Osborne told the commission.
"We've got lots more to do on improving the standards and culture of the banking industry. A huge amount more to do to improve it, and there's plenty of space that's not been trodden over by others.
"But I would just caution parliament about starting all over again because that would inevitably delay things and I think we have got to a good place where broadly we have a consensus."
Commissioners brushed off Osborne's caution, saying it was in their remit to look at the Vickers report's suggestions, as the government has included some of the recommendations in its draft legislation for reforming the financial services industry.
On the other hand, Osborne urged the commission not to go beyond the Vickers proposals by advocating a complete separation of retail and investment banking - far more drastic than the ring-fencing proposals espoused in the report.
He used the example of simple derivatives products, which he labelled as "vanilla", sold over the counter on the retail side to small business owners that they then use to hedge against their risk exposures.
These can be viewed as distinctive from complex derivatives, said Osborne, and a total split between retail and investment banking would push the price of the simpler products up, hitting small firms.