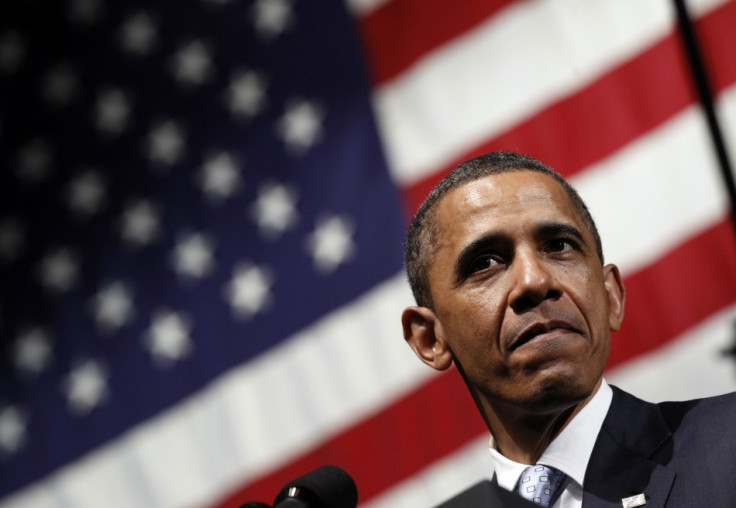 U.S. President Barack Obama's visit to Europe is indeed quite a trip as it will include visits to Ireland, Britain, France, Poland and a G-8 summit. The visit will start with Ireland, and finish with Poland.
On Monday, Obama will trace his own roots in Ireland, where his great-great-great grandfather was born in 1830. He will thus visit the small village of Moneygall, which has a population of just 296. In the United States 36.3 million people claim to have Irish ancestors. President Obama is also set to make a speech in Dublin where a high turnout of people is expected.
Rep. Pete King, R-N.Y., chairman of the congressional Friends of Ireland, says Obama's visit follows in a tradition begun by John F. Kennedy and continued by most presidents since, including Bill Clinton, who was heavily involved in the peace process in Northern Ireland.
"Polish-Americans will appreciate Obama's last stop", says Jim Zogby, who heads the National Democratic Ethnic Coordinating Council. "It's a community that's up for grabs,"
On Tuesday, he will fly to London and start a state visit, with two nights in Buckingham Palace and talks with Prime Minister David Cameron.
His visit to the G-8 summit on Wednesday in Deauville, France, will enable him to broaden his audience as he will meet with world leaders. The summit is expected to focus on the potential candidate for the vacant post of head of the International Monetary Fund, after Dominique Strauss-Kahn's arrest.
One of the other key points of his trip will concern Poland, a key central European nation that has felt bypassed for years. He will discuss plans for a U.S. missile shield in Europe, which the Poles will partly host.
As the president will be spending nearly a week in Europe, he is intended to remind key allies of their importance and insist on the value of their solid friendship. While Obama's election as the president of the United States was first greeted with euphoria in Europe, disappointments in both sides soon followed.
Throughout the U.S. president's mandate, European countries repeatedly voiced their concerns over Obama's reluctance to permanently close the detention centre at Guantanamo Bay, the collapse of his climate change initiative and over the U.S. intention to focus a greater part of its foreign policy in East Asia.
On the other hand however, the White House has become frustrated that its calls for more European combat troops for Afghanistan rarely materialised in a debt ridden Europe where governments preferred to opt for cuts on military spending.
As America and Europe united again to save the global economy, differences still surfaced when it came to domestic policies with Obama choosing the stimulation of the economy in favour of European policies of austerity.
However, it seems that the recent developments on the international scene, with the international economic crisis, the Arab spring and the NATO led operation in Libya have highlighted the importance of the transatlantic alliance.
"Europe is our essential partner based on the values we share, and we see that every day as we look at the developments across the broader Middle East, "said Elizabeth Sherwood-Randall, the top European policy official on the US National Security Council.
"I think you are going to hear a lot about Europe being the cornerstone of our engagement, and a catalyst for global action. You're going to hear a very strong message that if Europe can marshal the political will and the necessary financial resources, it will be part of a broader effort to work on the complex issues," added Heather Conley, of the Centre for Strategic and International Studies.
Obama will also use his visit to seek diplomatic support for his plan to support pro-democracy regimes in Northern Africa and the Middle East after revolts in Tunisia and Egypt. However, as the Atlantic alliance is struggling to finally turn the situation around in favour of the Libyan rebels. The president must also prepare to face pressure from European leaders as they insist the U.S. should play a greater role in Libya, and provide a greater material and financial input.
Despite all the expectations, it seems however rather unlikely for the president to come back with many concrete achievements as none of the problems outlined above can be solved with a quick fix.
"These are questions to which there are not good answers," says Charles Kupchan, former director for European affairs at the White House National Security Council. "Obama will not come home from Europe having solved any of these problems."
Still, Obama's eighth trip to Europe could perhaps be his most significant foreign sojourn this year as it will enable him to solidify ties with his closest allies and discuss a wide range of security and economic issues while at the same time scoring points with the voters back home.