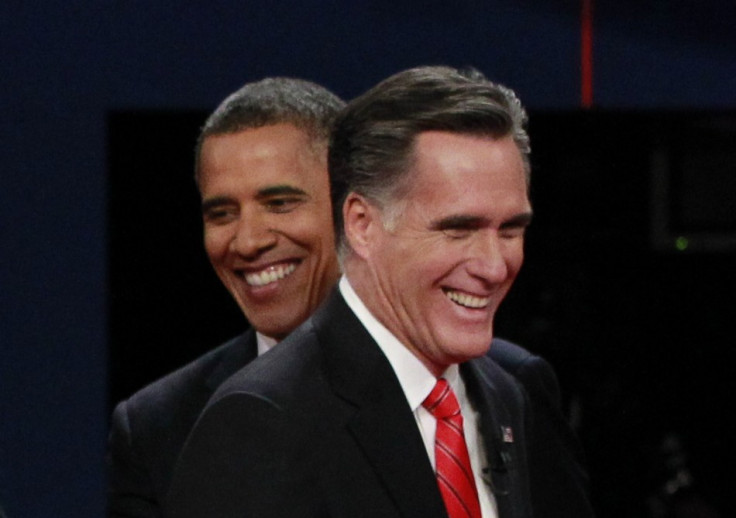 US President Barack Obama, who is seeking re-election, looks to bounce back after a dismal performance in the first televised debate with his Republican opponent Mitt Romney.
As experts unanimously gave the thumbs up to the Republican hopeful, Obama sort to counter attack.
Speaking in the swing state Colorado where the debate had earlier taken place, Obama urged Romney to tell the truth regarding Republican policies.
Addressing around 12,000 supporters, the President said: "When I got on to the stage, I met this very spirited fellow who claimed to be Mitt Romney. But it couldn't have been Mitt Romney, because the real Mitt Romney has been running around the country for the last year promising $5 trillion in tax cuts that favour the wealthy. The fellow on stage last night said he didn't know anything about that."
Obama pressed on: "Governor Romney may dance around his positions. But if you want to be president, you owe the American people the truth. So here is the truth. Governor Romney cannot pay for his $5 trillion tax plan without blowing up the deficit or sticking it to the middle class. That's the math. We can't afford to go down that road again."
The nominees have been locking horns over a series of domestic issues watched by around 67.2 million Americans. Although Obama has persisted with the $5 trillion tax cuts claim, Romney has repeatedly denied it.
Mocking Obama's claim, Romney campaign spokesperson Ryan Williams said Obama has been in full damage-control mode as he has nothing to defend his policies.
The Obama side said it would tweak their strategy to overtake Romney as there is still a month to go before the election.
Seeking to capitalise on the success of the first debate, Romney said the president failed to convince people to give him another four years in the White House. At a campaign rally in Virginia the Republican hopeful continued his pitch: "I got at the chance to ask the president questions people across the country have wanted to ask him. Such as why is it he wanted to push through Obamacare at a time when we had 23 million out of work?"
The Vice-presidential candidates will be appearing for the next debate on 11 October.