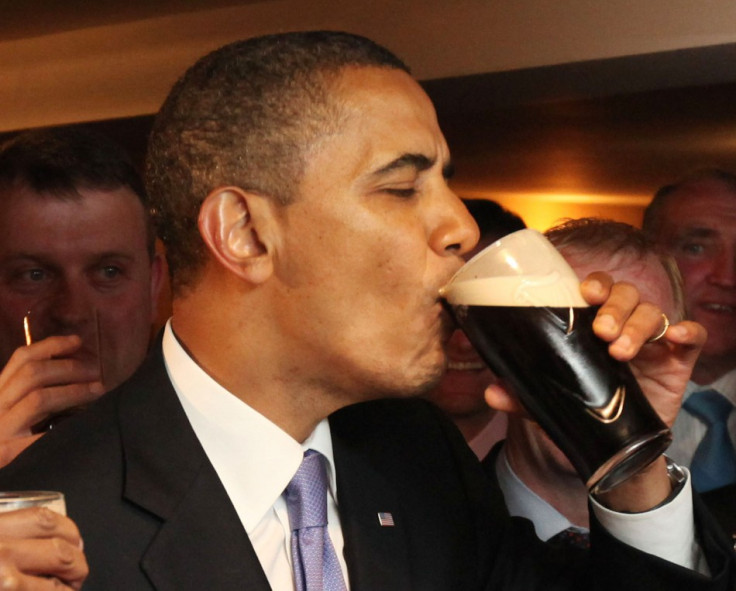 Barack Obama's visit to Ireland and the United Kingdom was a barely disguised electioneering stunt, which saw the U.S. President grasping vainly at cultural straws.
The idea that Mr Obama was visiting Moneygall in Ireland in a move to rediscover his Irish roots and not to court the millions of (both real and imagined) Irish American voters is an insult to the intelligence.
True Mr Obama's great-great-great grandfather was from Moneygall, but even with his controversial family tree he has 32 great-great-great grandparents just like the rest of us, only one of whom apparently came from Ireland.
Where did the other 31 come from? Well with Mr Obama it's quite a mix but one doubts that he will be making cultural visits for all of them, especially for those countries which don't have such large constituencies in the U.S.A.
This is a shame because Mr Obama's next stop was the United Kingdom, where one suspects quite a few of his 32 great-great-great grandparents came from. He could have gone on a real voyage of discovery, but no he chose to follow in the footsteps of presidents past by pretending to be Irish on the most tenuous of links. Guinness, it seems, is good for your poll ratings.
Then the show came to Great Britain, where the President mingled with the royals, including the newly married Duke and Duchess of Cambridge. Again seemingly in the hope that some of the glamour of the royal wedding will rub off on himself.
Then there were the photo-ops with David Cameron, which showed the British and American leaders playing table tennis and cooking burgers while their wives did something or other with tongs.
If the Prime Minister wanted to welcome the President with a barbecue, he could have done so without turning on the cameras for mutual propaganda purposes. Quite why we needed to see the two of them flipping their burgers remains a mystery, could it perhaps be to show us what down-to-earth, pretty-straight-sort-of-guys they are?
If Mr Obama really wants to get re-elected next year he might try trumpeting some of his actual achievements to his different constituencies, a move which may sound vulgar but is certainly better than asking to be re-elected because he has a distant relative in Ireland.
To conservative voters he could for example point to the death of arch-villain Osama bin Laden, while to liberals he could revel in the abolition of the "Don't ask, Don't tell" policy and the introduction of his health care bill.
The Republican competition for the top job is not exactly frightening at the moment. Those who have declared their ambitions lack (at present) national recognition, while those who do have national recognition have significant handicaps. Mitt Romney for example is just as Mormon as he was four years ago, while Sarah Palin is just as ignorant, if not more so.
However Mr Obama is still likely to face a tough campaign next year as the U.S. economy is still struggling and has now reached debt levels so severe that S&P rating's agency put the U.S. on a negative outlook. Even the big-spending Mr Obama is now looking to cut the deficit first run up by George W. Bush and increased by himself.
It seems unlikely that American voters will vote for Mr Obama because he can down a pint of Guinness, especially if they are still unemployed or in danger of losing their homes. For once Bill Clinton, the phoney of phonies, was right when he gave birth to the dreadful political cliché "It's the economy, stupid".