US president Barack Obama has declared his support for gay marriage.
Obama has created a milestone in the election year by becoming the first sitting US president to make such a suggestion on the sensitive issue of gay marriage. He was speaking on the issue during a hastily called ABC interview.
The issue of gay marriage, which holds the potential of dividing American voters in the days ahead of the forthcoming presidential elections, is back in the spotlight with vice-president Joe Biden and cabinet member Arne Duncan expressing their support to gay groups in public.
Obama was said to be under immense pressure to clarify his stand on the issue as his colleagues in the administration had openly expressed their opinion.
"At a certain point, I've just concluded that for me personally it is important for me to go ahead and affirm that I think same-sex couples should be able to get married," Obama told ABC.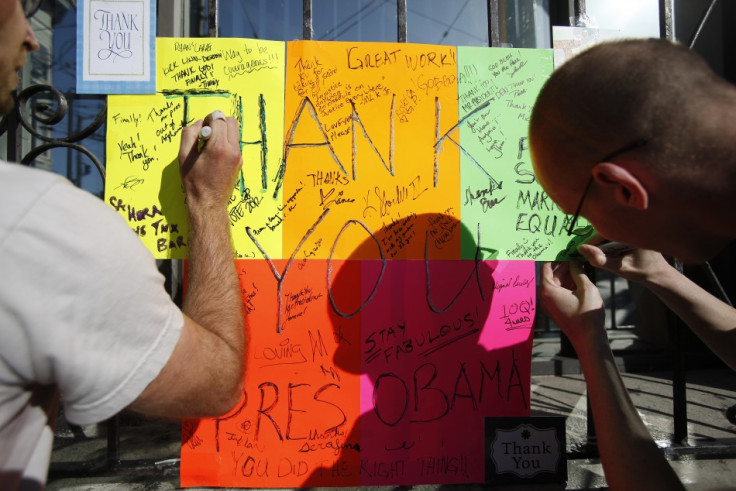 During the interview, Obama admitted having some reservations about the issue and said that his changed view was the result of discussions within the family and seeing the commitment of his own staff members from the gay community.
"I've stood on the side of broader equality for the LGBT community. I hesitated on gay marriage in part because I thought civil unions would be sufficient," said Obama, while stressing his administration's commitment to ensuring greater rights to gay communities.
He cited instances such as the withdrawal of support for the Defense of Marriage Act and the repeal of "don't ask, don't tell" policy in the military.
Meanwhile, Obama's opponent in the presidential race, Republican candidate Mitt Romney said that he was against gay marriage.
"I do not favour marriage between people of the same gender, and I do not favour civil unions if they are identical to marriage other than by name. My view is the domestic partnership benefits, hospital visitation rights, and the like are appropriate but that the others are not," the BBC quoted Romney telling a Fox News affiliate.
American voters are clearly divided on the issue as shown in a Gallup Poll on Tuesday which showed a fifty per cent of the polled supporting gay marriages, a narrow slip from the 53 per cent in 2011. Nearly 48 per cent of the people participated were against legalising gay marriages.
On Tuesday, North Carolina upheld a constitutional amendment banning same-sex marriage or civil unions. Up to 31 US states have approved constitutional amendments banning same- sex marriages.