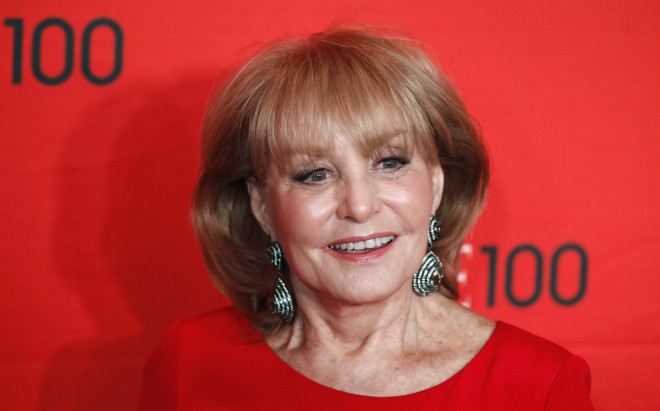 She may be an 84-year-old TV star but there is nothing retiring about Barbara Walters' sex life.
The daytime talk show host has left fans stunned after admitting to owning a vibrator on a recent episode of The View.
During a discussion about sex toys, Walters declared that she was the proud owner of a vibrator called "selfie" and didn't mind pleasuring herself.
"I was very happy at 65. I liked it more than 66," she told her co-hosts Whoopi Goldberg, Jenny McCarthy, Sherri Shepherd, and guest host Ross Mathews.
When McCarthy asked Walters if she had "self-love", Shepherd teased suggestively "You know self-love, Barbara. Friday night self-love!"
But before Walters could diverge too many intimate details, Goldberg warned: "You start talking about that vibrator of yours again, I can't handle it!"
Walters was not easily put off and happily announced: "You know what it's called? A selfie!"
The audience erupted in laughter and Goldberg could be seen shaking her head in disapproval.
The admission also provoked a strong respond from viewers.
"Retire already Barbara!" one said.
Another wrote: "Good for her, but TMI"