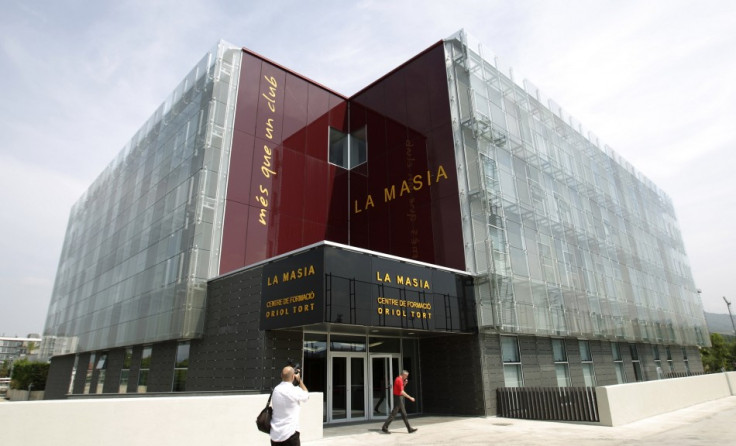 Barcelona are set to beat Real Madrid for the services of 16-year-old Independiente wonderkid Lucas Patanelli, according to EFE. The Spanish news agency claims that the Champions League winners have already signed a preliminary agreement to get the services of the Argentinia starlet, who has also attracted the eyes of Chelsea, Porto and Paris Saint-Germain after being dubbed "the new Lionel Messi".
Marca reported in October 2015 that Real Madrid were ready to lure Patanelli to the Valdebebas academy after the kid had allegedly put pen to paper on a pre-contract agreement with Los Blancos. Patanelli himself seemed to confirm the news during an interview with the Spanish publication after he travelled to Madrid to experience the club's training facilities and meet the first team squad.
Patanelli said at the time: "It's a very nice feeling when a club asks for you, especially when is such a big club like Real Madrid. I travelled [to Madrid] with my whole family. They took me to meet the players. I talked with them, it was nice. I met Cristiano Ronaldo. My dream is to play for the Independiente first team, but if the move to Real Madrid goes ahead it will be even better."
However, negotiations were put on hold as the player was yet to turn 16, and thus barred from signing a permanent deal by Fifa regulations.
EFE, as backed up by AS, claims that Barcelona have taken advantage of the situation to beat their arch-enemies for the coveted youngster.
According to EFE, sources from Independiente have confirmed that Barcelona have paid $4m (£2.8m) to the Argentine outfit to get the 50% of the player's rights. The 16-year-old will remain at Independiente for the time being until Barcelona decide he is ready to make the switch to La Masia.