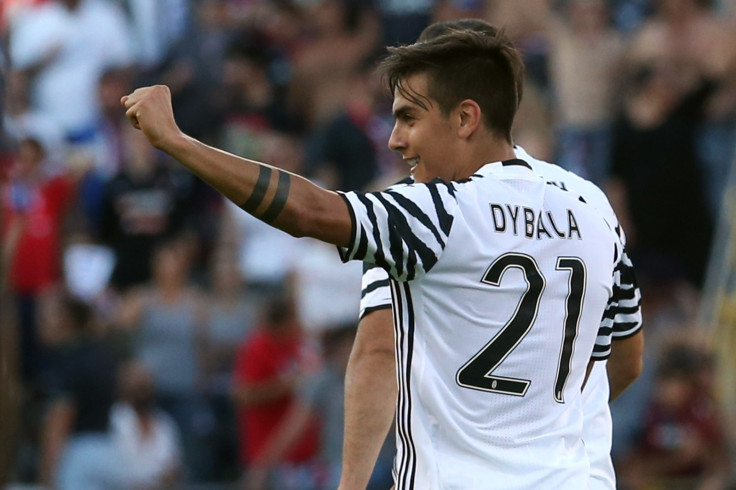 Barcelona manager Ernesto Valverde has refused to be drawn on the possibility of signing Juventus star Paulo Dybala should Neymar leave the club to join Paris Saint-Germain.
The French giants are growing increasingly confident of signing the Brazil international and are ready to meet his €222m (£199m) release clause in order to bring him to the Parc de Princes in what will be the biggest transfer deal of all time.
While Barcelona's hierarchy has maintained there will be no deal, they will be unable to prevent the player from leaving should that clause be met. French newspaper Le Parisien reported on Friday (21 July) Neymar has already informed some members of PSG's sizeable Brazilian contingent that he is on his way to the French capital.
Dybala, 23, has emerged as one of the candidates to replace Neymar at the Nou Camp should the deal go through. Barcelona have had a long-standing interest in the Argentina international who has also made no secret of his own admiration of the Catalan giants in the past.
Predictably, Barcelona manager Valverde was bombarded with questions over Neymar's future when he addressed the press ahead of an International Champions Cup match against Juventus in New Jersey on Saturday.
The former Athletic Bilbao boss insisted he was not worried by the speculation however and was equally cool when the subject of Dybala was brought up.
"This is a time of rumours, we understand that, but Neymar is with us and he is a player that we love a lot for his football and for what he brings to the dressing room," Valverde said. "I have not spoken with him about his future, we have talked about tactical questions."
On Dybala, he added: "We all like good players, but above all I like mine, those are the ones that I like the most. If you sign someone, you do so because you know they will come to improve the team."
Mundo Deportivo reported on Friday that Barcelona have a first preference option to sign Dybala thanks to a special clause the forward insisted be inserted in the new contract he signed with the Bianconeri in April. That option reportedly allows Barcelona to sign the player for a fee set inbetween €110m (£98.9m, $128.3m) and €120m - while other potential suitors would have to pay much more to lure him away from the Serie A champions.