Barcelona boss Ernesto Valverde optimistic about new Lionel Messi deal but coy on transfer plans
Former Athletic Bilbao boss was presented as new Barcelona manager on 1 June.
Ernesto Valverde has described himself as unconcerned about the delays in Lionel Messi committing his future to Barcelona, as he has been told that the negotiations are on track. The new Barcelona manager admitted he is looking forward to "once in a lifetime experience" of working with the best player he has ever seen.
Messi, 29, enjoyed another impressive 2016-17 campaign at the Nou Camp, scoring 54 goals in 52 appearances. However, his long-term future at Barcelona has been under question in recent months amid delays in negotiations over a new deal.
The five-time Ballon d'Or has just 12 months remaining on his current contract at the club, and would be available to make a move as a free-agent at the end of next season.
Various members of the Barcelona board have reiterated that the negotiations with the star are on track.
However, AS reported last month that Messi has rejected the first offer made by the club, worth between €30m (£26.1m) and €35m.
The club have tried to play those concerns down, suggesting Messi will sign the new deal before the start of the 2017-18 campaign.
And Valverde has expressed his optimism about the situation when asked about the issue during his first press conference as Barcelona manager.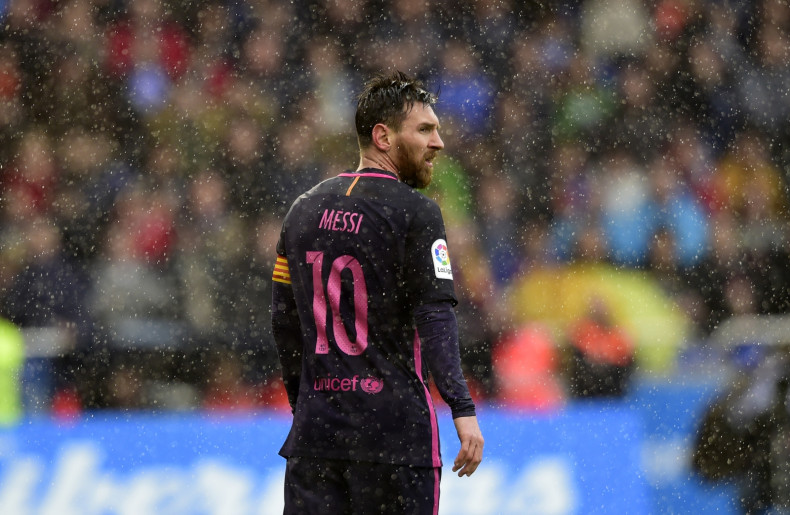 "I am not concerned. The information I have is that everyone is very optimistic about it," Valverde said.
"I am lucky to be able to coach him. He's the best player I've ever seen on a pitch and it will be a once-in-a-lifetime experience. When you think that Messi has reached his peak, the next day he surprises you. I hope to enjoy his football and help him to improve, if that's possible.
"He's decisive in whichever position he plays, although seeing him from the inside will be different from the outside. I've never trained a player of his quality. He will set the tone of our play, in a positive way."
Meanwhile, the new Barcelona manager was coy about transfer plans, saying only that he wantedto improve the performance of the Catalans following a disappointing campaign in which they only won the Copa del Rey title.
"My idea is to take it further, adapting myself to it and giving it a little tweak if possible. I will try to bring a passing style of play where we win the ball back quick with the team being, above all, balanced," Valverde said.
"My predecessors have all been top quality like Luis Enrique, Tito Vilanova, Pep Guardiola and Johan Cruyff. When I think of them I realise that this is the challenge I wanted. I am enormously grateful to the president and the board for choosing me. It's a great responsibility and I hope to be able to repay that confidence," said the new boss."
Valverde had little chance to sign players during his time at Athletic Bilbao due to the transfer policy of the Basque side. The situation will be different at Barcelona as the club have been tipped to conduct a major summer overhaul.
Asked about his transfer plans, the boss said: "It is true that I have talked to [Barcelona sporting director] Robert and I have a knowledge of the current squad. If we have to talk about signings, I am afraid that the Athletic market is not the same as Barcelona's. I trust in the opinion of the sporting direction and from there we will make decisions."
It has been said that Barcelona's top priority is to bolster the right-back position with Arsenal's Hector Bellerin in order to let Sergi Roberto to return to his original role in the midfield.
However, Valverde said: "Sergi has played there [at right-back] for a long time now and one of his strengths is his versatility. We hope it continues to be a strength and that he can play in both positions. We have to look at everything in relaxed way, though, and see what decisions we will make in the future."