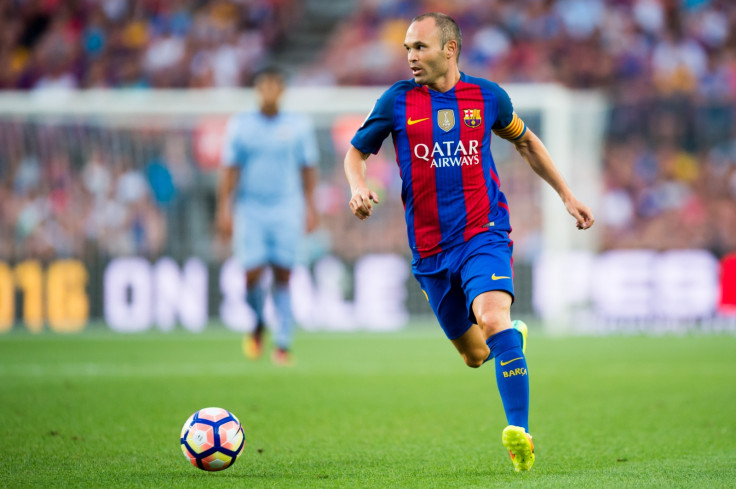 Barcelona manager Luis Enrique believes his side defeat to Real Madrid in the first El Clasico of the season would not automatically rule the Catalans out for the La Liga title. Yet, the boss is confident his side can respond to the recent disappointments by securing the three points when their arch-enemies visit the Nou Camp on Saturday (3 December).
Luis Enrique's side host Real Madrid – having won only one of their last four games in all competitions and have been held to consecutive draws in La Liga against Malaga and Real Sociedad.
Those disappointing results have let Real Madrid arrive at El Clasico on the top of the table and with a six point's gap over both second-place Barcelona and Sevilla.
But Luis Enrique believes that even if Real Madrid win the game, and increase that gap to nine points, it's still too soon to speak about a crunch encounter.
"Regardless of the final score, I don't think this game will be decisive in La Liga. But people are free to give a different opinion. We're only in Week 14," the Barcelona boss said in his press conference ahead of the game. "It's obvious that if Real Madrid win, they could take a very interesting lead, but I don't think this game will be decisive in the outcome of the league. In games like these, the standings have very little bearing on what happens out on the field."
"It's important to emerge victorious because they are a direct rival and we share similar aspirations," he said. "And being at home is just another motivating factor. We'll need to play very well to beat a team as good as this one."
Luis Enrique has good reason to believe in his side as, on Friday morning, the doctors gave Andres Iniesta the medical clearance to return to action against Real Madrid. The captain has been badly missed during the last six weeks and is expected to return straight to the starting line-up to form the midfield alongside Sergio Busquets and Ivan Rakitic. However, the Barcelona boss refused to confirm those plans.
"It's always a pleasure to recover players, especially when is your captain. We will be looking at the different options we have to select our starting XI," the Barcelona boss said, when asked about his selection plans. "I insist, its good news that we're getting Iniesta back, which has extra importance since he's our captain. Andres Iniesta is our captain and one of the references of Barcelona's style of play. No doubt. But I don't think out style will change just because of the return of one game. Football is a collective game. If there's one player who helps most with our style, it's him."
One way or another, the Barcelona boss predicts his side will control the possession of the ball, while Real Madrid will try to hurt them at the counter-attack with the pace of Cristiano Ronaldo and Karim Benzema.
"I expect Real Madrid to play the way they have so far since the arrival of Zidane," he said, while playing down the absence of Gareth Bale in the Real Madrid line-up. "They are very well-organised defensively, a team that don't need to control the ball to compete. They attack quickly, with few touches, they'll be very direct, and effective in front of the goal. "
"We'll try to control the ball and win the battle for possession to create scoring chances," he said. "Seeing my team train and play gives me optimism; I try to enjoy it as much as I can every day."