Barcelona chief Robert Fernandez confident Lionel Messi will sign a new deal at the Nou Camp
The record-breaking forward is Barcelona's all-time top goalscorer.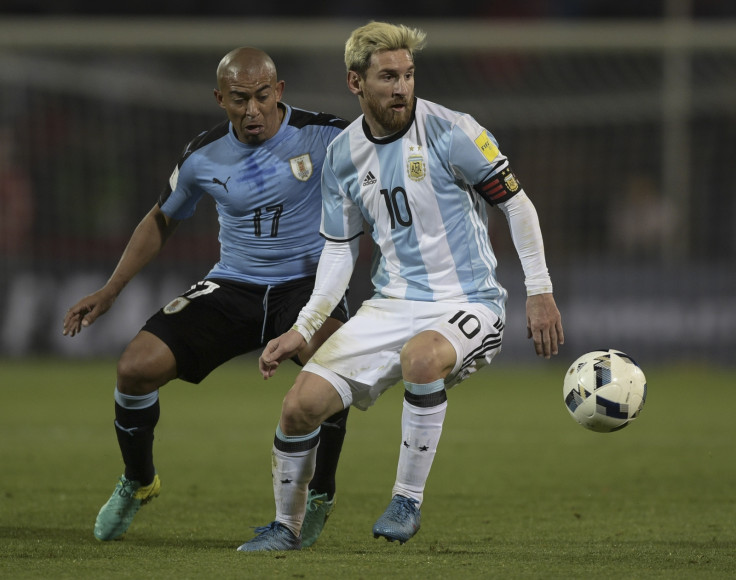 Barcelona forward Lionel Messi will sign a new deal with the Catalan club this season, according to the club's sporting director. Barcelona have already agreed new deals with Neymar, Rafinha, Sergio Busquets and Javier Mascherano – and Robert Fernandez has revealed the record-breaking Argentine is next in line.
Messi, 29, has recently been linked away from the club he joined as a teenager. But Fernandez has insisted Barcelona fans have nothing to fear, saying Messi will agree a new deal with the club before the end of the current campaign.
"The president [Josep Maria Bartomeu] has already said [he will sign a new contract]," the Barcelona chief explained to Sport. "This year there are a number of situations we need to solve. As was the case with Rafinha, Busquets, Neymar and Mascherano, people said we wouldn't reach an agreement, but, in the end, there were no problems."
Fernandez said the Champions League-winning star will definitely agree a new deal with Barcelona, despite the doubts surrounding his long-term future at the Nou Camp.
"I'm delighted that he's [Messi] the number one in the world and that he's with us. We will reach an agreement. I'm totally convinced," he said of the Barcelona star.
"There's no rush. This season we will reach an agreement. Like we did with Rafinha, Mascherano, Busi and Neymar."
© Copyright IBTimes 2023. All rights reserved.