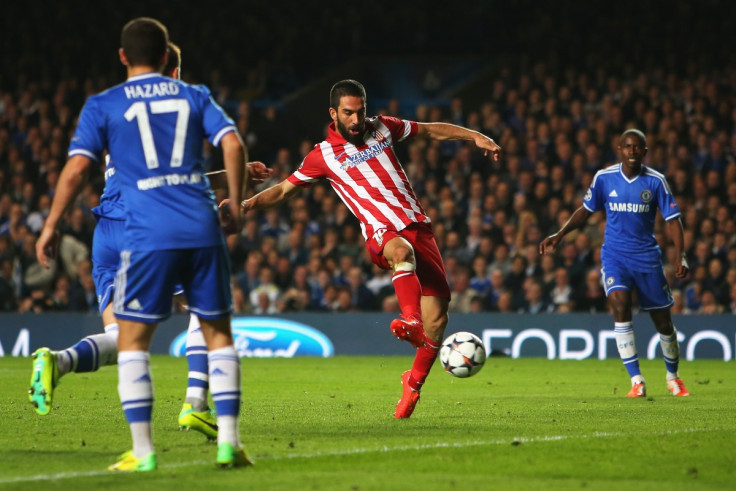 FC Barcelona have confirmed the signing of Arda Turan from Atletico Madrid but have reserved the right to sell him back to his former club by 20 July, following the completion of their electoral process.
The official website reveals that a deal was reached for a fee in the range of €41m (£29m, $45m), where €34m (£24m, $37.5m) was paid upfront and €7m (£5m, $8m) in variables.
Luis Enrique had personally requested the management to sign the player from Atletico in a bid to strengthen his midfield, knowing well that they cannot register the player until January in view of a transfer ban that has been inflected on them.
The Committee, which was monitoring the player and a possible transfer over the past few months gave the go ahead for the move but with election proceedings still ongoing, the new board has the right to rescind the offer and sell him back to Atletico for a 10% lesser fee.
It has been done to allow the new board the jurisdiction to ratify the transfer and also take into consideration their plans for the future and investment opportunities.
Manchester United were reported to have agreed terms with the player regarding a transfer, according to Spanish publication AS, but have to wait for the decision of the elected management to pursue the transfer.
The report went on to claim that Turan was waiting for Chelsea manager Jose Mourinho to ratify a deal and would rather prefer a move to the Premier League Champions to increase his chances of winning the league title.
Turan's transfer is likely to increase United's interest in signing Morgan Schneiderlin from Southampton, who have already rejected a bid from Louis van Gaal for their star midfielder. However, the Independent reports that the Red Devils are preparing a second bid for the midfielder, which should complete the transfer.