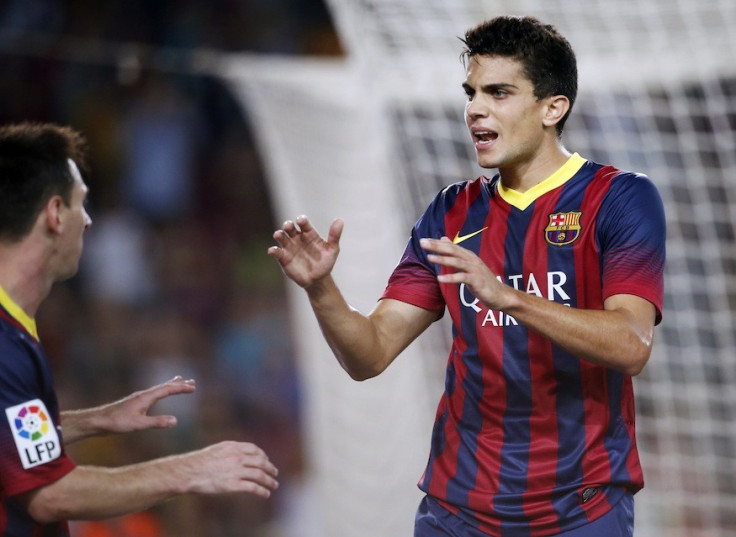 Marc Bartra has revealed he seriously considered leaving Barcelona during the current summer transfer window after receiving some tempting offers but has decided to stay at the Camp Nou.
In June, Spanish newspaper Sport reported Tottenham Hotspur, Porto, Manchester City and Bayern Munich approached the player.
This was after it emerged he will be available this summer for €12m (£8.5m, $13.3m), due to a clause in his contract that stipulates his original €20m fee will drop to that cut-price figure unless he plays the agreed number of games in a season.
Sky Sports also insisted Spurs manager Mauricio Pochettino has the Spaniard on his shortlist of candidates as the Argentine is looking to bolster his backline this summer, with Atletico Madrid star Toby Alderweideld currently in pole position.
And Bartra has confirmed he was tempted to move away but has instead decided to fight to establish himself at Barcelona despite competition from the likes of Gerard Pique, Javier Mascherano, Thomas Vermalen and Jeremy Mathieu in manager Luis Enrique's defensive ranks.
"The end of the season was hard, because at first I had more regular football and at the end I didn't play as much, but I was thinking calmly about leaving Barça who had always treated me so well," the 24-year-old defender revealed to Sport.
"The offers that arrived make me doubt myself, but with a coach like Luis Enrique you know that everything can change in a year and I am going to give everything. Every player wants to play in the big games, I know that it isn't easy at Barça. If you work here, it is an endless race. I have enjoyed myself a lot with the team and there is still much to be won."