Barcelona Could Have Suarez On The Pitch For Beginning of La Liga Season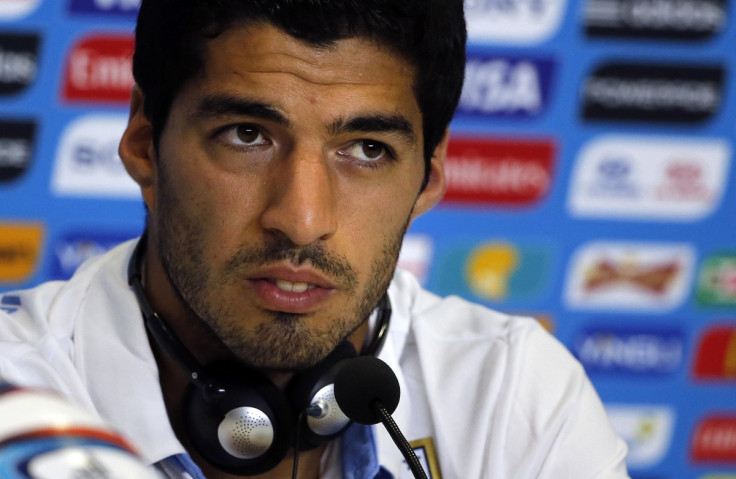 Barcelona are hoping that they will know the fate of Luis Suarez's suspension before the beginning of the La Liga season, with the Court of Arbitration for Sport revealing it should be sorted by the end of August.
Suarez was suspended from all footballing activity for four months after biting Italy's Gorgio Chiellini, and after the incident Liverpool agreed to sell him to Barcelona for a fee of £75m.
But the Catalan giants are believed to be confident that he will have his ban reduced to international level only, with the striker then free to play in league and Champions League games.
Should Suarez lose the appeal, his new side will have to play without him for a significant time at the beginning of their campaign. Andre Iniesta admitted today that he is hopeful the Uguruay international will be on board from the start to help Barcelona in their mission to take the La Liga trophy from Atletico Madrid.
"Suarez is a tremendous signing for us because of his quality, but the other thing (the ban) is something for the club, the courts and FIFA to deal with," he explained. "We hope that can be resolved and that the ban is reduced as much as possible."
He continued: "Right now he's one of the best strikers in the world and he will bring to us that ambition he has to score goals, his willingness to work hard, that mobility that characterises him. It's fundamental for a midfielder to have a player with those characteristics in the team."
The Court of Arbitration for Sport said: "It is likely that a final award will be rendered well before the end of August."
They also said that a date had not yet been set for the hearing, and that an arbitrator is yet to be appointed to decide on the case.
© Copyright IBTimes 2023. All rights reserved.