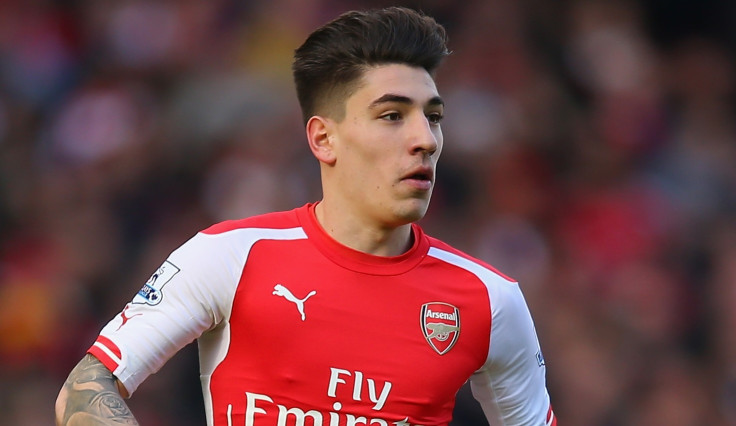 Arsenal's Hector Bellerin has said his decision to leave Barcelona to move to the Emirates Stadium as a 16 year old has paid off, having established himself as a crucial first team mamber since his full debut last year. The Spanish right-back followed in the footsteps of Cesc Fabregas in 2011, leaving the prolific La Masia academy for a shot in the Gunners' youth programme.
The 20-year-old has since developed through Arsenal's youth ranks until making an impressive breakthrough into the first-team last campaign playing as a right-back despite being originally a winger.
Having spent part of the 2013-2014 season on loan at Watford, Wenger was forced to hand the Spaniard a spot in the Champions League group stage clash against Borussia Dortmund due to Mathieu Debuchy's injuries. Bellerin took the most of this opportunity to become a regular in the first team, making a total of 28 appearances in his debut campaign at the Emirates Stadium.
Reports during the summer suggested that Barcelona have been so impressed by his form that they were considering bringing him back to La Liga. Bellerin, however, says that he just wants to think about his long-term future at the London outfit.
"It has paid off. I am very happy with the decision I made. It was hard, but I always say the train comes just once and you either take it or you don't. I took it and I am very happy with the opportunity Arsenal have given me and very happy to be in the position I am in today." Bellerin said to Sky Sports. "I've always said the reason I came to Arsenal is because I want to stay here and I am not thinking about going anywhere else."