Pep Guardiola will lift Manchester City to "a whole new level" when he takes over as manager at the Etihad, the club's chairman Khaldoon Al Mubarak has said. Guardiola, 45, will officially begin his three-year contract at the Premier League club on 1 July following a successful three-year stint with Bayern Munich, where he won three straight Bundesliga titles.
"I am absolutely excited about Pep joining our team, I consider Pep to be one of the best if not the best manager today in football," Al Mubarak was quoted as saying by Sky Sports.
Guardiola has reportedly visited Manchester twice since the end of the season to inspect City's academy and training facilities.
He has been busy in the transfer market as well, with the signing of Borussia Dortmund midfielder Ilkay Gundogan confirmed by City on 2 June for a fee of around £20m ($29m).
'Proven winner'
Al Mubarak hopes Guardiola can replicate the same kind of success that he enjoyed at Barcelona and Bayern Munich – where he won a total of 21 trophies in seven years – in Manchester.
"We are getting a manager that epitomises, in my view, passion and commitment," he said.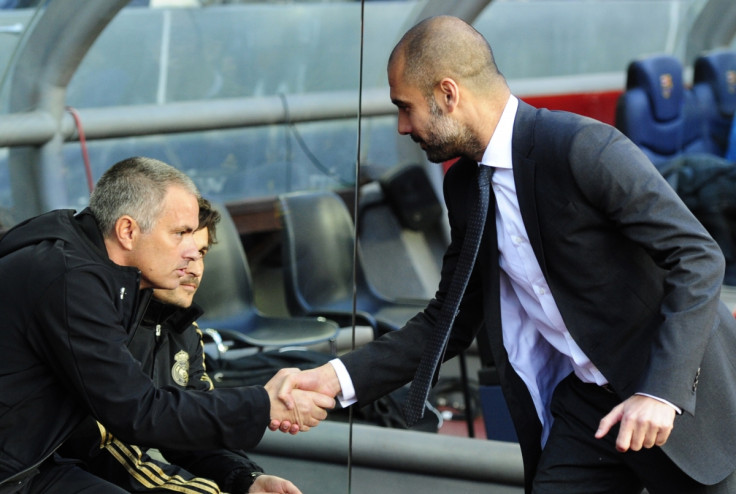 "He's a winner, he is a proven winner. He has won professionally in every team he has coached. His record at Bayern Munich and Barcelona I think speaks for itself.
"The trophies... he has won every single club competition out there, from Champions League to La Liga, the Bundesliga, to the respective cups in both leagues he has played.
"We are getting a proven winner, a passionate man, someone I think will be an incredible asset to Manchester City and I have no doubt that he will transform our team to a whole new level."
City finished fourth in the league under Manuel Pellegrini last season, but reached the semi-finals of the Champions League for the first time and also won the League Cup.