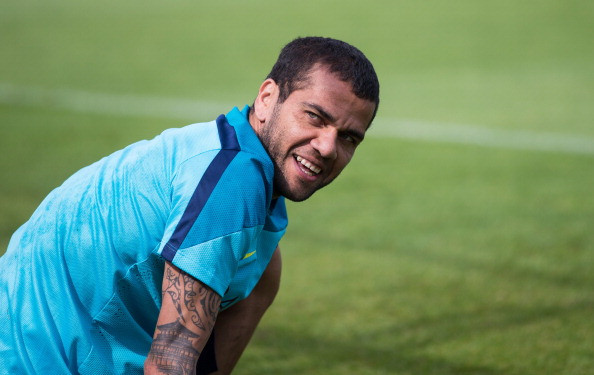 Barcelona have already reached an agreement with Sao Paulo over the signing of right-back Douglas Pereira for around £6m – although the Brazilian may not join the Catalans until next season, reports in Spain claim.
After a disappointing season without silverware, the La Liga Giants are embarking on a huge summer overhaul to regain their European dominance.
They have already signed Luis Suarez, Ivan Rakitic, Marc Andre Ter-Stegen, Claudio Bravo, Jeremy Mathieu and Thomas Vermaelen since the beginning of the summer, and have been on the market for a right-back to replace Dani Alves.
Manchester United target Juan Cuadrado was said to be the first choice, but reports in Spain already claimed last week the Catalans were monitoring the situations of Pereira after the club gave up on signing the Colombian international – as they cannot afford Fiorentina's £32m demands.
And now both Marca and Mundo Deportivo claims that Pereira will become the seventh signing of the summer after both clubs agreed a £6m deal.
Deal done, but move on hold
Nevertheless, both reports claim that the right-back will not move to the Nou Camp until the next season, unless the club find a team for Alves.
New manager Luis Enrique was said keen to part ways with the Brazilian international, but with no club interesting in securing his services – due to his high salary demands – Alves appears now set to stay at the Nou Camp until his contract expires next summer.
Speaking recently about Alves' situation and Barcelona transfer plans in the final weeks of the market, Luis Enrique said: "I've said it numerous times: He (Alves) is one of the squad members coming back later. Hopefully he's in our squad.
"I'm not saying the transfer marked is closed for us. Not me, nor anyone at the club. You always look to strengthen and you always have to be the strongest."