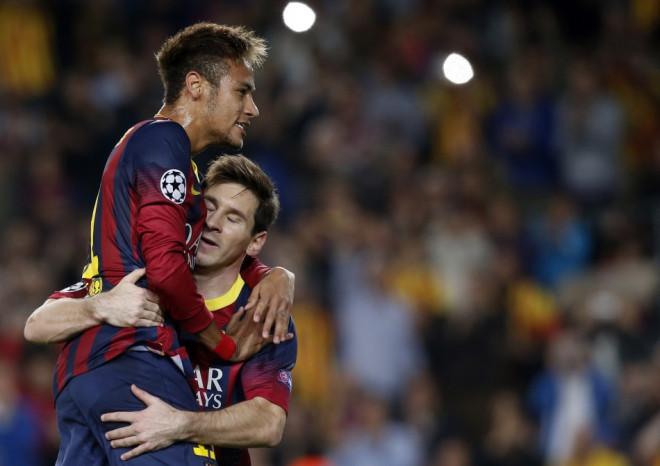 Dutchman Johan Cruyff, one of the greatest figures in the history of Barcelona, has hit out at the club - and claimed Leo Messi's contract renewal will be only a "quick fix" for its current problems.
During a charity event organised by Spanish medical firm Sanitas, the man who led Barca to glory as both player and coach told Marca: "The renewal of Messi's contract is just a quick fix because all the eyes were on him after what happened with Neymar."
"But what about other players such as Xavi [Hernandez], who also have given everything to Barca? It is not Neymar's fault; he has been the victim and I do not want to discredit him. His agent did not do things properly."
The 67-year-old also has criticised Barca for reportedly holding talks with Celta Vigo boss Luis Enrique, who is tipped to replace Tata Martino as manager.
"It is unethical to meet Luis Enrique in public with La Liga still in progress and with a Celta-Real Madrid game ahead. I do not know what Barca's project is. Let's see if Luis Enrique's ideas suit the club" Cruyff said.
Goalkeeper Victor Valdes' departure from the club after 12 seasons has disappointed Barcelona fans, as the keeper has penned an open farewell letter to his club and has declined to take part in a farewell corporate event with the team, the board and former teammates.
Cruyff also wanted to stress the importance of Valdes, saying: "They have to make him a monument for all he has done. He deserves a tribute, not privately with the players, but in public, because the public owes him a lot."