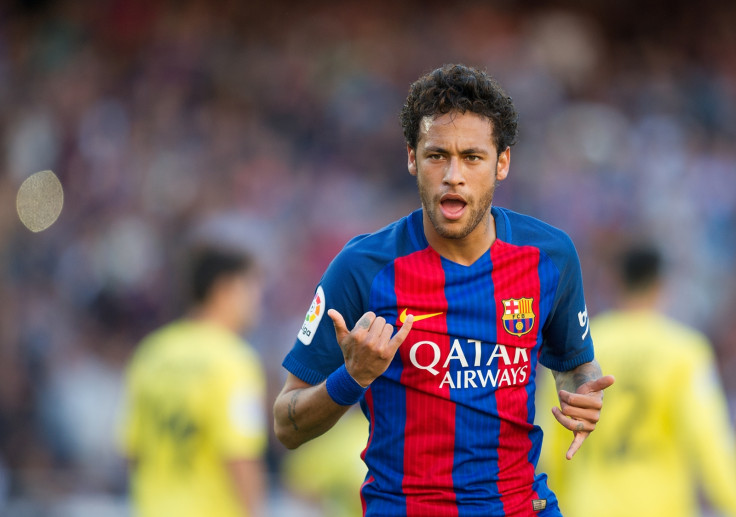 Barcelona full-back Jordi Alba claims that he has no idea what Gerard Pique's post on Instagram means, where the defender posted a cryptic message with Neymar stating that the Brazilian is staying with the Catalans.
The 25-year-old has been heavily linked with a move to Paris Saint-Germain, with the French giants reported to be interested in activating his €222m (£ 199m, $257m) release clause to lure him away from the Nou Camp.
Alba insists that there is no such word in the changing rooms and that he is not privy to what has been going on between Neymar and Pique, but hopes that what the defender posted does not turn out to be a "joke". He added that Neymar shall remain a Barcelona player unless otherwise stated and as per his knowledge the Brazilian is extremely happy at his current club.
"I don't know what he's spoken with Neymar about. I've not spoken with [Neymar] about this subject," Alba told ESPN. "I can't tell you anything [about the post] because I don't know if they've spoken about it. I don't think it's a joke, I hope not.
"Neymar is a Barcelona player until proven otherwise; he's relaxed. There's a lot of talk about all this, but we're calm about [the situation] in the dressing room. He's really happy here."
However, Alba refused to get entangled into any sort of speculation over the Brazilian's future and decided to stay away from any talk that linked him with the transfer. Alba believes that Barcelona is still the best place to be associated with as he believes it to be one of the best clubs in the world.
"Every player has their own opinion and whatever they do should be respected. But we're talking about speculation, [Neymar] is still a Barca player. We hope to have him here for many years. Each person knows what they want and it's not for me to convince anyone. Everyone makes their own decisions. I won't get involved," he added.