PSG chasing Neymar because Alexis Sanchez isn't an option, insists Arsene Wenger
KEY POINTS
The Arsenal boss is adamant the Chile international won't be sold this summer.
PSG reportedly offered a player in return as part of their negotiations for the forward.
The French giants are ready to meet Neymar's £199m release clause.
Arsene Wenger insists Arsenal have no reason to cash in on Alexis Sanchez this summer, adding Paris Saint-Germain have turned their attention to Barcelona star Neymar because they know the Chile international is not available.
On Friday (21 July), reports surfaced suggesting Sanchez was edging closer to a move to PSG for £45m in order to fulfil his ambition of playing in the Champions League next season.
Wenger dismissed those reports as "media imagination" speaking after Saturday's friendly defeat to Chelsea in Beijing. The French newspaper Le Parisien is now reporting the proposed move is off after talks broke down over the Chilean's wage demands.
The publication adds Arsenal still refuse to listen to offers, despite PSG offering to send one of their own players in return to sweeten the deal.
Reports last week suggested PSG were attempting to sign both Sanchez and Barcelona star Neymar, with the French giants ready to meet the Brazil international's £199m release clause.
But according to the Gunners boss, PSG will only get one of those players.
"They cannot get Sanchez so they go for Neymar," Wenger said. "I read L'Equipe in the last three to four days and it has moved from Sanchez to Neymar. You know they are speaking about Neymar, a few days they were speaking about Sanchez. They need a subject to write about."
Sanchez is now in the final year of his contract at the Gunners but Wenger insists the club are prepared to lose him for nothing instead of cashing in next summer.
"Sanchez has got one year to go and we have no need to make money. He will be part of the team next year and after that I can understand it [the speculation]," Wenger said.
"But you don't want to write that but that's a version I can give you. ... My mind has been made up for a while now.
"We are in a strong financial situation so we want to keep our best players. You can see there is a fight everywhere to get top players. Man United, Manchester City, all the big clubs. All the clubs have big money."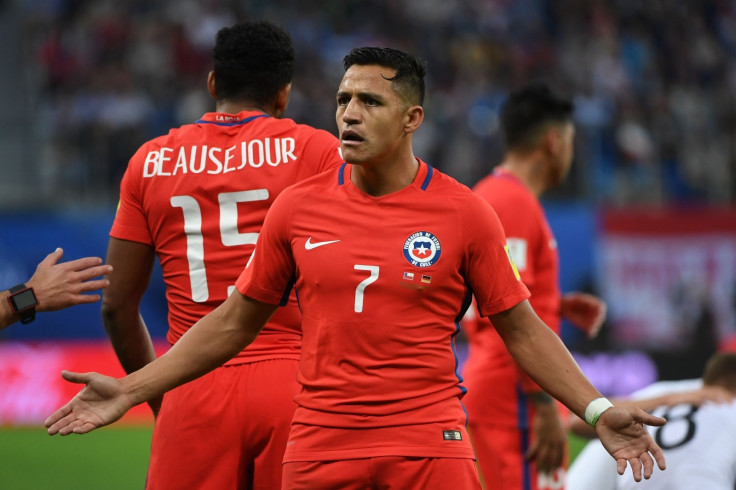 © Copyright IBTimes 2023. All rights reserved.