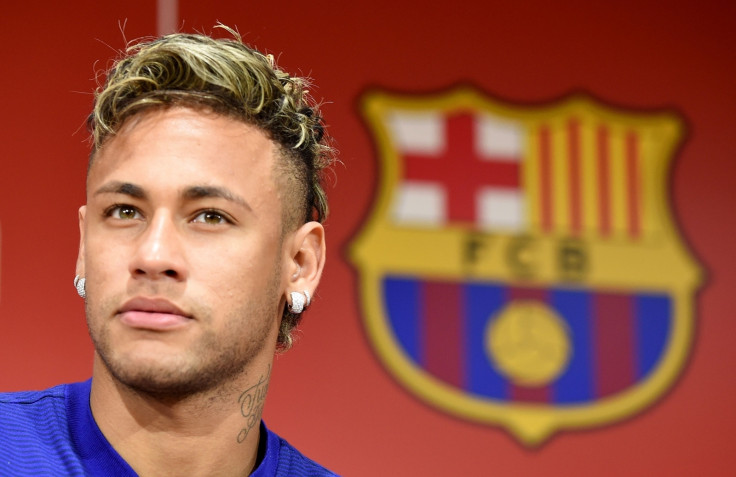 While the international press has been reporting that Neymar is about to sign for Paris Saint-Germain with speculation over who will replace the Brazilian at Barcelona running wild, the soap opera appeared to come to an end on Sunday (23 July).
Barcelona's unofficial spokesman Gerard Piqué announced via his Twitter and Instagram accounts that the player was staying at the Nou Camp. "He stays," was the simple caption the Barça number three wrote alongside an image of him and the Brazil star together.
It is worth remembering; the club did not make a statement over the player's decision. And, after all, it should be the president – not a player who is not even club captain – who should be in charge of telling the fans such important news. But if Neymar has changed his mind and decided to stay; what are the mysterious reasons behind it?
Is there fuel to start the Ferrari?
Someone at Barcelona, and definitely not Pique, should explain how and why Neymar has changed his mind. PSG were about to make Neymar the highest paid footballer in the world, with the Brazilian's potential wage coming in at €40m a year. It was obvious his reasons to leave the best league of the world in order to compete in France's Ligue 1 were linked to the money on offer. PSG's squad is arguably weaker than Barcelona's and the French league does not have the prestige of the Premier League, La Liga, the Bundesliga or Serie A. Even the language would have been a burden, as the Brazil forward does not speak French.
Barcelona need to give an urgent explanation, because what seems like good news could turn into an extension of an old nightmare. The club is struggling with Financial Fair Play rules and it became obvious last season that they need to reinforce their midfield. If their forwards Lionel Messi, Neymar and Luis Suárez continue to earn more money every year, there is less and less money and no room for manoeuvre to solve the problems Barcelona face in other areas of the pitch. It could end like the Spanish fable, in which a villager spends all his savings on a Ferrari but was unable to drive it because he has no money left for fuel. With €220m, Barcelona could replace Neymar with an established European-level forward such as Antoine Griezmann or Paulo Dybala while also leaving enough change to fix a clearly unbalanced squad.
Is the PSG offer a bluff for Neymar to increase his wages?
If Neymar's alleged decision to stay at Barcelona is not linked to a new contract or an increase of his wage, there is an unanswered question in this debate. Why has he finally decided to stay at Barcelona if he would have become the world's highest paid footballer? Were PSG about to pay Neymar's clause, or was it a desperate attempt from Neymar's agent – his father Neymar Santos Sr – to earn more money after Messi's recent deal?
In the absurd world of modern football, agents tend to bluff clubs as if it was a poker game, pretending that their clients have many offers and threatening them by making them think they are angling for a move.
Barcelona have repeatedly claimed they have not received any offers for Neymar. Diario Sport suggest the club have doubted that the offer coming from Paris was true. So, again, an explanation is required. Have Barcelona called one of the biggest bluffs in modern football? Or is the offer from France real and they have had to offer more money to Neymar to keep him at the club?
There is a third option; Neymar denying the biggest offer in football's history in exchange for nothing. It sounds unbelievable in a world where money can almost buy anything. If we are to believe that that Neymar will continue in Barcelona thanks to Pique's social media update, the explanation the Catalans must give should be longer than 140 characters.