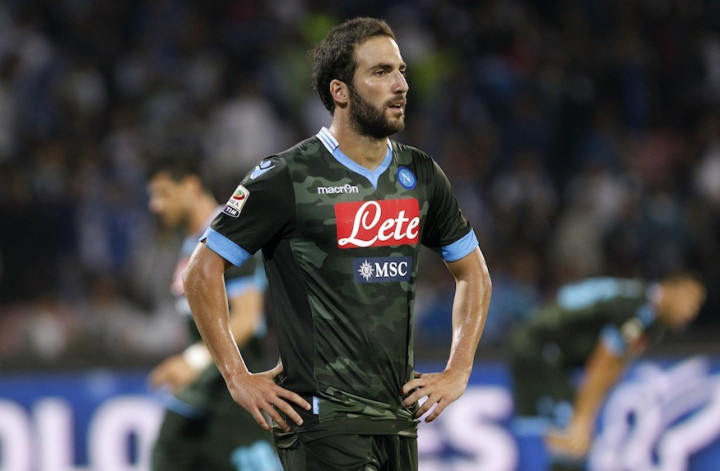 Lionel Messi has urged Barcelona to complete the signing of his compatriot Gonzalo Higuain.
Earlier this week Spanish newspaper Marca reported the former Real Madrid star was on the verge of moving to the Nou Camp after agreeing personal terms to join the Catalans.
Napoli quickly denied the reports on its Twitter account, claiming that "The journalistic indiscretions according to which @G_Higuain could be transferred to @FCBarcelona lack any foundation."
However, Higuain fuelled the rumours on Monday claiming that it would be "a great pleasure" to play in the same team as Messi.
"The interest from Barcelona? It's nice, but it would make any player happy. Now I think about the World Cup, we want to prove that we can win the Cup. I will talk some other time about my future," Higuain said.
And now Messi himself has been the one that has sent a message to the Catalan officials revealing he is looking forward to reunite with his Argentina teammate at the Camp Nou.
"I'd love for Higuain to come to Barcelona, we could use him. But today, I'm only thinking about the World Cup," Messi was quoted as saying by Sport.
"I have talked to him about that and it will be a pleasure to me because he is one of the best strikers in the world and I would love to have him with us."
Barcelona are looking to add a striker to the squad to partner Neymar and Messi and even though the first choice was Sergio Aguero they have now set their eyes on Higuain, as Manchester City are unlikely to sell their star.
Nevertheless Napoli are also trying to keep the Argentinian star in their ranks, and after paying Real Madrid €40m to secure his services just last summer they are not open to negotiate a deal below €55m.
Higuain was close to joining Arsenal last summer but he finally opted to move to the Serie A giants instead.