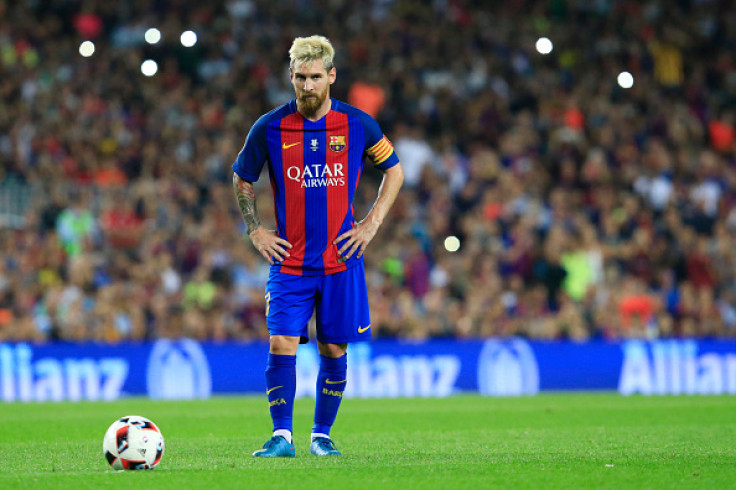 Barcelona have received a major injury boost with Lionel Messi stating that he will be back in action soon after undergoing intense physiotherapy sessions with his trainer. The Argentine suffered an injury during international duty on his return to the national team after announcing his retirement following the disappointment at the Copa America.
Messi was carrying the injury into the game against Uruguay and exacerbated it against Luis Suarez's side, for which he had to withdraw from the squad against Venezuela and fly back to Barcelona to undergo treatment. He is unlikely to feature against Alaves in the La Liga next weekend and is also a major worry for their Champions League opener against Celtic next week.
"Everything is fine, I have to slow things down as I recover with physio, but it's nothing to worry about. Thanks to you all for your support," Messi said on Facebook.
Meanwhile, Barcelona have suffered another blow on the injury front, with Andre Gomes set to miss the next few games with a contusion in his leg during international duty. Luis Enrique will be hoping that Messi is quick to recover from the setback, especially with there being a major question mark over Neymar's availability, who has just returned from international duty with Brazil in the Olympics. Messi has featured in every game for Barcelona thus far and has three goals to his name, while also scoring the winner against Uruguay last week.
"Andre Gomes has returned to Barcelona from international duty with Portugal due to an injury," the club confirmed on Sunday. "The medical examination undertaken this morning by the club's doctors has confirmed that the player has a muscular contusion on his right leg. In the next week, it will be determined when he can return to the squad."