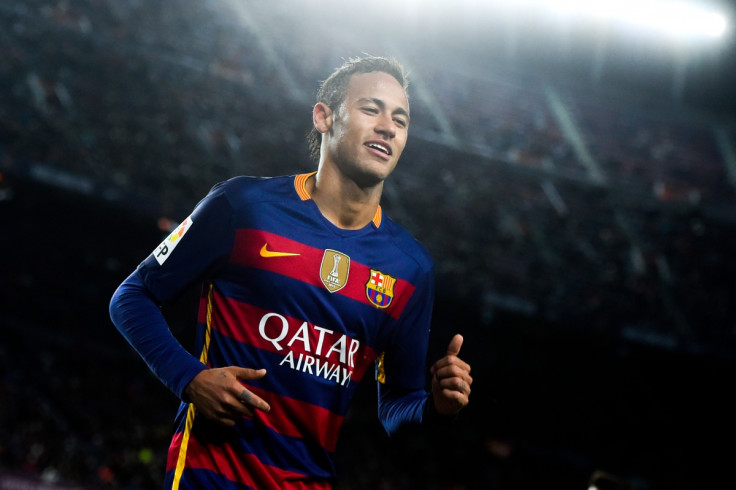 Barcelona are set to receive a big-money offer from sportswear brand Nike to renew their current sponsorship deal beyond 2018, according to AS. The Spanish publication claims the offer would be worth up to €100m (£77.9m, $108.6m) a season and could put the Champions League winners on the same financial level as Manchester United and Real Madrid are with their Adidas contracts.
The Spanish publication claimed that Nike and Barcelona have been in negotiations regarding improving the current €35m-a-season deal for a while, as the former cannot afford to lose the Catalan giants' sponsorship. Manchester United already left the label in the summer of 2014 to sign a record-breaking £75m a season deal with Adidas that lasts ten years.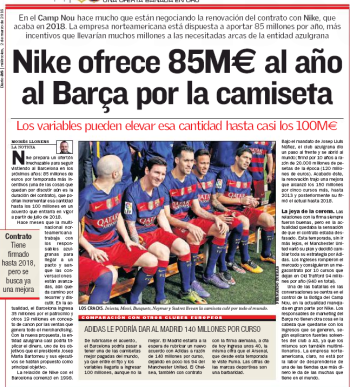 Barca and Paris Saint-Germain are their biggest remaining clients, with the likes of Real Madrid, Bayern Munich, Juventus and Chelsea also under the Adidas umbrella.
Real Madrid currently have a £31m-a-year deal with Adidas, although reports in Marca suggest Los Blancos are also to sign a new one worth £108m that would see them overtake Manchester United as the world record holders.
Nike, according to AS, are ready to triple their current deal with Barcelona in a new agreement worth up to €100m – €85m plus €15m on add-ons – closing the gap with both their La Liga nemeses and Manchester United. The new deal would come into play when the current one expires in 2018, but media sources believe the two parties are yet to agree the length of the sponsorship.