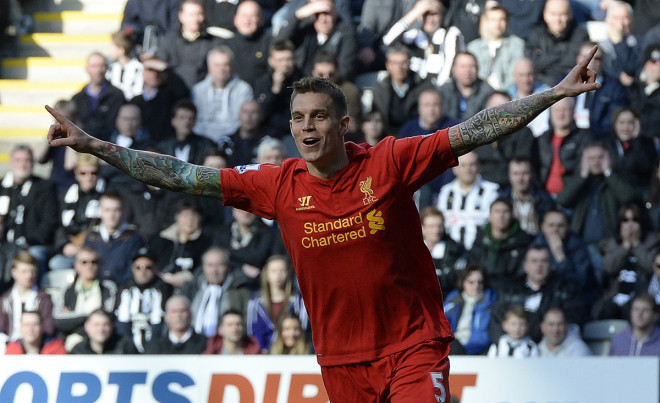 Barcelona have reportedly been monitoring Liverpool centre-back Daniel Agger during a number of games this season as La Liga giants look to bolster the back-line in the summer.
The Catalans have already been linked with Agger in recent years, with Daily Mail reporting that a £17m bid was rejected by Liverpool last summer.
And according to prestigious Spanish radio station Cadena Ser, Barcelona are set to renew their interest in Agger after their scouts compiled positive reports on the Denmark international.
Cadena Ser claim that Barcelona scouts have travelled to England a number of times during this season to watch Agger and they value his skill to build the game from the back.
Furthermore, they believe that Liverpool may accept a cut-price deal this summer with Agger having started just 15 Premier League games this season.
The 29-year-old began the campaign as Brendan Rodgers' first choice centre-half alongside Martin Skrtel but a couple of injuries during the season have seen him sidelined – being in the bench in recent big games against Manchester City and Chelsea.
After legend Carlos Puyol recently announced that he will leave the Nou Camp at the end of the season, Barcelona have been linked with a number of centre-backs to partner Gerard Pique. – with youngster Marc Bartra and Javier Mascherano the only backups back-ups.
It is understood that the Catalan's main target is French youngster Aymeric Laporte but with Athletic Bilbao unwilling to negotiate below his £30m release clause the Catalans are considering Agger as a more affordable choice.
Meanwhile, the La Liga giants continue to monitor other Premier League players including Chelsea star David Luiz and Tottenham centre-back Jan Vertonghen.