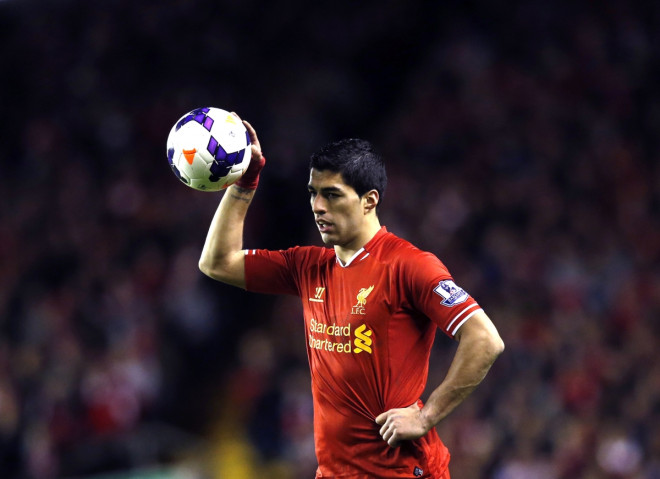 Liverpool star Luis Suarez has insisted he will stay at Anfield next season even though some reports claim that Real Madrid have earmarked him as their new 'galactico' target to follow Gareth Bale.
According to recent reports Real Madrid are preparing a £70m bid for the Uruguayan international which will activate a clause in Suarez's contract, after he signed a new deal at Anfield earlier this season.
Last summer Suarez was heavily linked with a move to Arsenal, but with Liverpool blocking his exit he finally agreed a stay at Anfield.
And after receiving the Premier League's PFA Player of the Year award Suarez reveals that he is happier than ever at Liverpool and that his future will remain in England next season.
"Don't worry, nothing is going to happen to me. I'm very happy here and my family is happy here," he was quoted by Mundo Deportivo.
Liverpool have already guaranteed a place in next Champions League while they are still in the race to win the Premier League title.
"If we could win the Premier League and bring the trophy home it would be incredible, a dream come true," Suarez said.
Nevertheless, the striker has expressed his frustration after Liverpool's latest defeat against Chelsea left the Premier League title in Manchester City's hands.
"I'm still upset. It was so frustrating. We couldn't find spaces, we made a mistake and it was hard to deal with. We knew the game was going to be hard and tight. We all got nervous and lost control" he said.
"We are hoping Man City lose some points but in the Premier League you never know - anything is possible. Now we have to win the next two games and it is not going to be easy."