Barcelona star Ivan Rakitic backs Juan Carlos Unzue to replace Luis Enrique as new boss
The former Sevilla star says that the dressing-room trust the 49-year-old.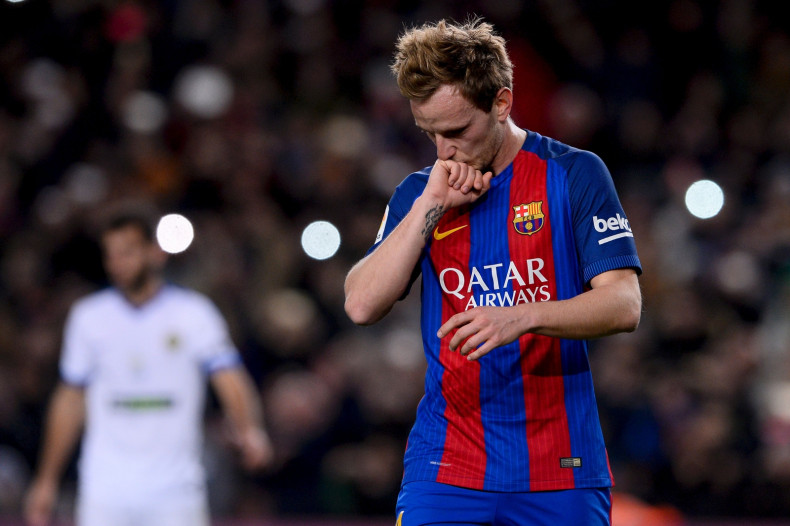 Ivan Rakitic has backed Juan Carlos Unzue to be the next Barcelona manager after pointing out that the dressing room "trust" Luis Enrique's current assistant "to the maximum".
Reports in Spain in recent days have claimed that Unzue and Ernesto Valverde have emerged as the two main candidates to replace Luis Enrique at the end of the season – despite a number of polls revealed that the Barcelona fans would rather Sevilla boss Jorge Sampaoli take over.
Barcelona made a similar decision in 2012 when current Manchester City boss Pep Guardiola announce his decision to quit, appointing his former assistant Tito Vilanova as first-team boss.
The 49-year-old boss was former goalkeeper at the Nou Camp during his playing days while also worked as a goalkeeper coach for Frank Rijkaard and Guardiola before becoming Luis Enrique's assistant.
Rakitic has thus suggested that the dressing room would welcome Unzue as he already knows well both the players and the club.
"I have a very good relationship with Unzue. In general, I think he knows us very well, he has been here for many years. The club will know what is best but he is a person who has worked with us and we all trust in him to the the maximum. Every manager is different. He has the same philosophy (of Luis Enrique) but every coach has his personal touch," Rakitic said during an interview with Cadena Ser.
Meanwhile, Rakitic added that the Barcelona dressing room would have liked Luis Enrique to continue, admitting that his decision to quit has been a big surprise for the squad.
"We did expect Luis Enrique to leave. The club told us that the manager wanted to say us something and he left us with our mouths open.
"It was a nice detail (that we were the first to know the decision). From the first moment we all respect this decision. Everyone knows that the manager had the 100% support of the dressing room but I respect his decision. What we have achieve with him in two years-and-a-half has been impressive," the Barcelona midfielder added.
"We still have the best part of the season to play under him. He will have our support. We expected him to continue because he has a long history in the club as a player, as a coach of Barcelona B and now with us. The Barcelona fans hoped him to continue but I understand that being the Barcelona manager is not easy..."