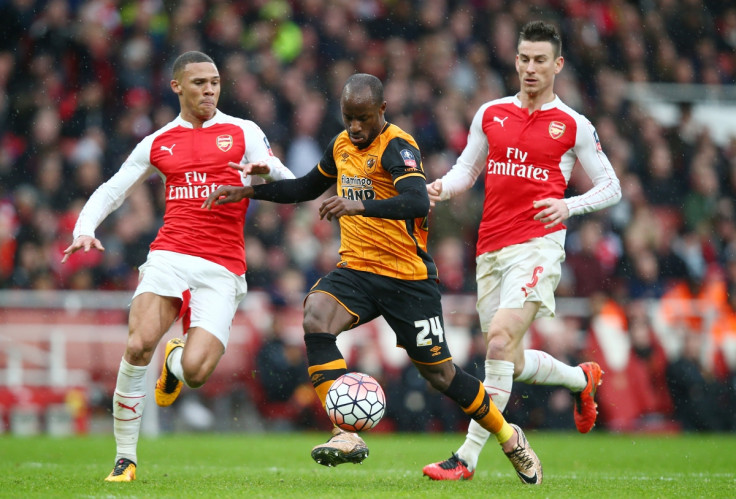 Arsenal defender Laurent Koscielny believes the Gunners have a chance against Barcelona if they can rediscover their form shown in the opening six months of the season. The Gunners were top of the table in January but fell quite dramatically over the past month, winning only one game from a possible seven.
The Frenchman insists that the Gunners will play under no pressure, which may be an advantage as the chances of them progressing into the next round, while overturning a two-goal deficit at the Camp Nuo, is less than 5%. The north London club have never tasted victory in this part of Spain and in the form they are in, defeating Barcelona looks a tall order.
Arsene Wenger has urged the fans to be by their side as they look to make the impossible possible and rebuild their belief, which has been missing following a series of disappointing results. Koscielny, who has missed the last few games through injury, backs the manager and states that a win here may resurrect their season and help them win the next nine games before the season comes to an end.
"We don't have pressure like in the first game, because we play against the best team in the world," the defender told Arsenal's official website.
"Now we need to play the second leg away at Barca and we have nothing to lose. People always talk about the statistics and I think we have maybe a five per cent chance to qualify. You know when you play against the best players in the world, the best team with a good collective side, it's very important for us. It can be very important if we can have a [good] result.
"They have a lot of quality, they can have a lot of possession during the game and when they accelerate with their top players, they create chances. We need to play with freedom and believe in our quality because we did well during the first six months of this season. I don't see why we can't [play like that] against Barcelona and for the rest of the season.
"You know we are in a difficult period and we need to stay like a unit to be stronger. We will fight until the end of the season," he added.