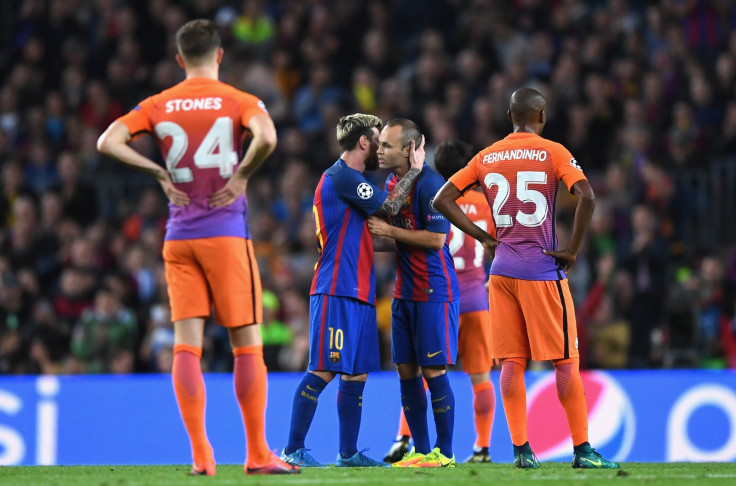 'El hombre es el unico animal que tropieza dos veces en la misma piedra' – man is the only animal that trips twice on the same stone. And nowhere is this Spanish saw more true than football. Just a year ago, after the first El Clasico of the 2015-16 season, Real Madridwere on the ropes. Out of the Copa del Rey due to an administrative bungle and smashed 4-0 by Barcelona at Santiago Bernabéu, Florentino Pérez sacked Rafael Benítez.
Despite high expectations following the appointment of Zinedine Zidane, no one mentioned them when picking out their favourites to lift a trophy at the end of the campaign. The end of the story is now known. Los Blancos won their eleventh Champions League and they were close to overcoming Barça in La Liga. This season, it seems nobody has learned their lesson, with words and phrases like "crisis" and "end of cycle" appearing on front pages when evaluating Barcelona's season.
Crisis, what crisis?
The Nou Camp is far from a safe haven for Barça in La Liga this campaign. They are currently on their worst streak at home in the league since Luis Enrique was appointed as manager, having won just three games out of seven so far – the others being three draws and a defeat. However, despite the setbacks, the Catalans have remained competitive against giants such as Manchester City (3-0), Atlético Madrid (1-1) and Real Madrid (1-1). Diego Simeone's side struggled at Camp Nou in the first half but Lionel Messi got injured and Los Colchoneros managed to come back from their ashes. It was the same in El Clásico. Real Madrid were the best team… until Andrés Iniesta was back from injury. The World Cup winner brought Barça back to something like their recognisable self, also allowing Messi returned to his natural position. A glimmer of hope in a gloomy atmosphere. But everything is not lost for Barcelona.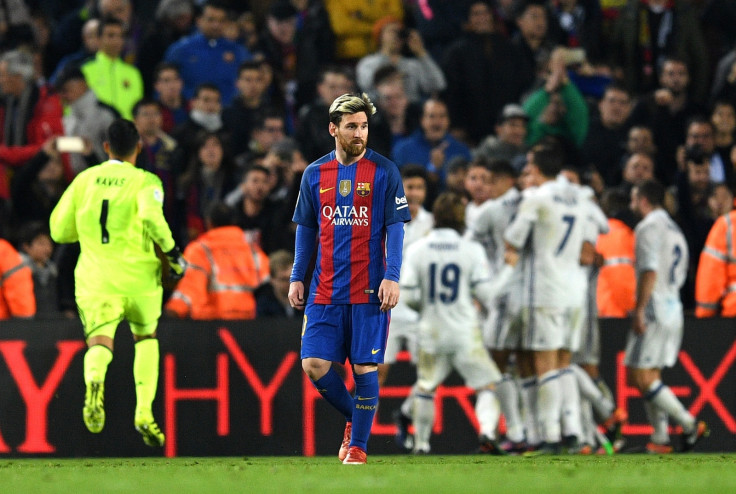 22 wonderful players, just two irreplaceable stars
During Pep Guardiola's tenure, nobody questioned that Xavi, Iniesta and Messi were the spine of a team that made history. Yaya Touré, Sergio Busquets, Samuel Eto'o, Gerrard Piqué and Carles Puyol, for instance, were (and are) wonderful players to say the least. But Guardiola, then Tito Villanova and Luis Enrique later always found a way to succeed when these players got injured or left, as long as Xavi, Iniesta and Messi remained healthy.
Now that Xavi is no longer at the club, Barcelona depend more heavily on the Argentine and the Spaniard. The more time they spend off the pitch due to injuries, the more obvious this dependence becomes. Nobody has been caught by surprise by the fact that the streak of four draws in a row or the unexpected defeat against Alavés arrived after Iniesta and Messi got injured. If Luis Enrique keeps this pair fit for the rest of the season, Barcelona can win anything.
Been there, done that
There is no other team that plays like Barcelona when they click. If Luis Enrique rotates and takes care of Messi and Iniesta, we might see the Catalans win everything again. Would it by surprising after all, with Neymar, Luis Suárez and Messi in the squad? Two seasons ago, Barcelona started the year in a much worse fashion than the one find themselves in today. Luis Enrique was on the brink of being sacked after benching Messi and Neymar at the Anoeta Stadium against Real Sociedad, where David Moyes' charges beat them 1-0. However, somewhere someone flicked a switch, and their spring performances were simply breathtaking.
You cannot win a Champions League or La Liga in the winter. You can lose it there, though. It's during the spring that clubs need to be at peak form and that is why it makes no sense to talk about a crisis right now. Luis Enrique just needs to realise that his team is "dead" without his two masterpieces. Their transfer policy last summer was a major failure, but this is no time for drama. If he is able to reach February with Iniesta and Messi fresh... is there any other team in Europe with a better chance of winning the Champions League?
Cristiano and his alleged tax-avoiding case
Cristiano Ronaldo's alleged problems with tax-avoiding practices also play in Barcelona's favour. Diario El Mundo's front page claimed Real Madrid's no.7 had avoided tax by using offshore companies in the British Virgin Islands. The Portugal international is innocent until proven guilty, but Messi knows well how difficult it is to cope with off-the-pitch legal problems. This may well be the start of a long soap opera, one that will weaken Real Madrid's chances if the noise around Ronaldo grows. Barcelona might be in their worst position for some time but rivals should not claim victory too soon. They remain favourites... as long as they wrap Iniesta and Messi in cotton wool.