Barclays Launches £5.8bn Rights Issue to Plug £7bn Capital Shortfall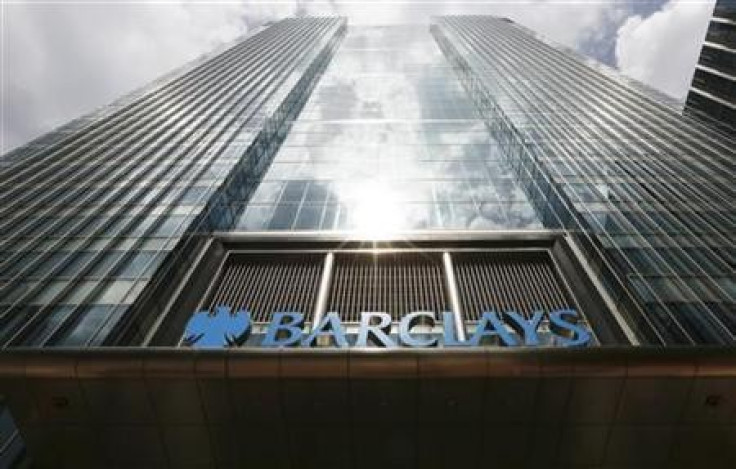 Barclays has launched a multi-billion pound rights issue in order to plug a £7bn shortfall in capital triggered by new regulatory requirements and after it has taken into account mis-selling compensation and bad loans.
The bank revealed in a statement that it would offer existing shareholders to snap up £5.8bn (€6.7bn, $8.9bn) worth of Barclays' shares at a discount price of at 185p, compared with yesterday's closing price of 309.05p.
This level of discount equates to one share for four.
Since it's a rights issue, existing shareholders will usually have 6 to 8 weeks to buy shares at a market discount and can therefore trade it on the open market after this period.
By offering additional stock to existing shareholders first, it means that they are able to make sure their current holdings are not diluted in the face of a rights issue.
"As at 30 June 2013, Barclays' Prudential Regulation Authority's (PRA) leverage ratio was 2.2%, representing a gap of £12.8bn," said the bank.
The bank revealed that it will also sell £2bn worth of bonds that convert into equity or are wiped out if it hits trouble and shrink its loans. The bond sale will help its leverage ratio but under UK rules they would have to account for its Tier 1 capital, the key measure of a bank's financial strength.
Other bonds that the bank has sold in the past, called Contingent Convertibles - dubbed CoCos-, have now been classed as Tier 2 capital.
New Regulatory Requirements
European banks are being forced to hold a certain percentage of capital compared with their existing loans in order to create a cash bufferzone should another financial crisis occur.
The £7bn capital shortfall stems from its ability to meet its 2014 leverage ratio of the minimum 3% of existing loans, taking into account future losses on bad loans and mis-selling compensation.
Other banks have had to pare back assets by selling off units and axing jobs to meet new rules.
The PRA announced that its 'agrees and welcomes Barclays' credible plan' to meet its leverage ratio target of 3% percent by June 2014 and that the rights issue "will not require cutting back on lending to the real economy."
© Copyright IBTimes 2023. All rights reserved.