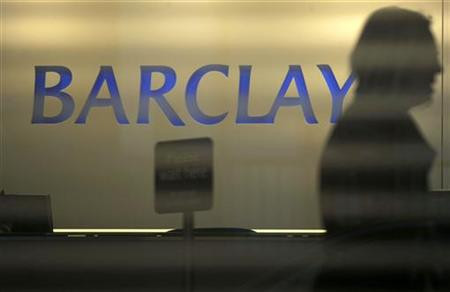 Shares in Barclays were down on the FTSE 100 in afternoon trading ahead of the banking giant's full year results, expected tomorrow.
Last November the group reported something of a slowdown in its investment banking arm, Barclays Capital, in its third quarter, a trend that is expected to have continued in the final quarter of the year.
However Barclays's full year performance is expected to see an improvement from last year thanks to lower bad debt provisions and a strong showing from Barclays Capital in the first half of the year.
Keith Bowman, analyst at Hargreaves Lansdown, said ahead of the results, "On overall revenues up one per cent to £30.27 billion, pre-tax profit is expected to increase by around 24 per cent to £5.68 billion on a consensus analyst basis. Prior to the results, market consensus opinion currently denotes a buy."
By 15:15 shares in Barclays were down 0.16 per cent on the FTSE 100 to 310.60 pence per share.