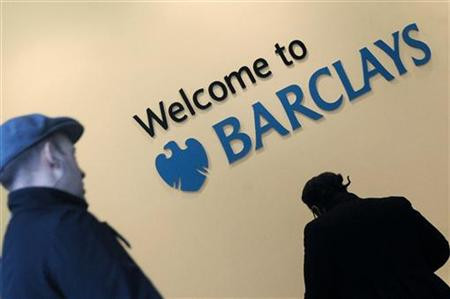 Shares in Barclays bank were down on the FTSE 100 in afternoon trading after the company said that it would be recruiting for as many as 600 new jobs in Scotland.
The news comes after reports that Santander is planning to hire a similar number of people for its operations in the United Kingdom. Last week however RBS said that it would be shedding 3,500 jobs.
Barclays new jobs will be created in Glasgow and are being funded by a £6.6 million loan from Scottish Enterprise, which has set the bank a number of targets for job creation for the next four years.
By 16:40 shares in Barclays were down 0.72 per cent on the FTSE 100 to 322.65 pence per share.