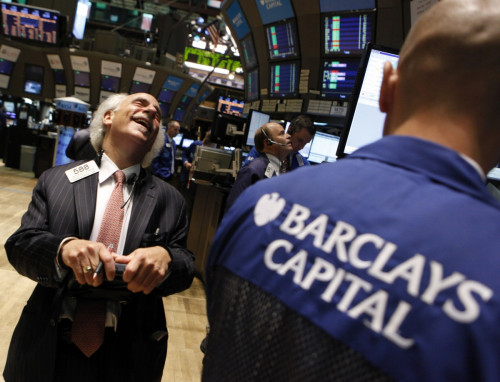 Analysts have slashed the target price for Barclays' shares after the British investment bank reported a drop in profits and that it would axe 12,000 jobs to cut back on costs.
Following Barclays' full year financial results announcement, the bank's stock price plunged by 7% while its market counterparts' shares were either in positive territory or flat.
However, Barclays also confirmed that it increased staff bonuses and incentive rewards to £2.38bn (€2.9bn, $3.9bn) in 2013, from £2.17bn in 2012, despite the bank racking up hefty mis-selling compensation payouts and posting a drop in earnings.
Eventually, the Barclays share price retraced some of its losses by closing a 1.64% at 269.03p on the London Stock Exchange.
What the Analysts Say
Although analysts cut the target price, it could signal new buyers to the market.
UBS cuts target price to 280p from 295p; rating neutral
JP Morgan cuts target price to 300p from 315p; rating overweight
RBC cuts target price to 300p from 310p; rating outperform