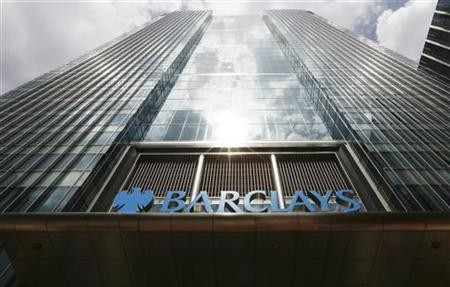 Barclays has revealed it will axe 12,000 jobs to cut costs, despite boosting bankers' bonuses year-on-year.
According to Barclays' full year financial results, the bank is axing 7,000 jobs in the UK and 5,000 from across the globe as it aims to pare back its 140,000 total headcount.
It confirmed that it has already told about half of the staff affected.
Within the same statement, Barclays said it increased staff bonuses and incentive rewards to £2.38bn (€2.9bn, $3.9bn) in 2013, from £2.17bn in 2012, despite the bank racking up hefty mis-selling compensation payouts and posting a drop in earnings.
Investment banker payouts also rose by 13% year-on-year to £1.57bn despite income within this unit being down by 9% to £10.7bn.
Barclays' boss Jenkins said he was abstaining from taking a bonus for 2013 after already turning down a £2.75m bonus the year before.
However, Jenkins still pocketed a remuneration package worth £8.6m.
Overall, Barclays' adjusted profit before tax for 2013 stands at £5.2bn and statutory profit before tax of £2.9bn. The adjusted profit before tax number for 2013 falls below the £5.4bn analysts' forecast.
In July last year, Barclays called on investors for help to fill a £12.8bn capital black hole.