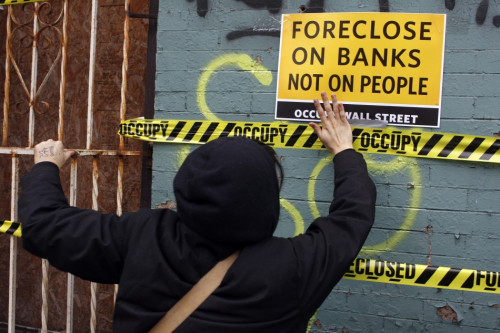 Barclays revealed that it has received inquiries, including subpoenas, from various regulatory and governmental authorities regarding its mortgage-related activities.
Barclays' full year results said it is cooperating with such inquiries.
The bank also revealed it had set aside £220m (€264m, $360m) to cover litigation and regulatory penalties in the fourth quarter of 2013, mainly relating to the US residential mortgage-related business.
Barclays is the latest in a line of banks that is under investigation by US regulators and governments for the sale of mortgage-back securities (MBS) as well as mortgages.
MBS, also known as asset-backed securities (ABS), are financial products backed by a loan, lease or receivables against assets other than real estate.
These types of security were largely to blame for the credit crisis of 2007 and 2008.
Morgan Stanley recently revealed that it will pay billions of dollars in fines to settle a range of US government lawsuits related to the sale of MBS.
According to a regulatory filing, Morgan Stanley will pay $1.25bn to the US regulator for Fannie Mae and Freddie Mac, related MBS and will add $150m to its legal reserves as a result of the settlement with the Federal Housing Finance Agency (FHFA).
The settlement is part of the string of FHFA lawsuits against 18 financial institutions that it started in 2011.
Last month, the FHFA said it had recouped nearly $8bn through settlements, following the allegedly false and misleading statements relating to some $200bn MBS sold to Fannie and Freddie.