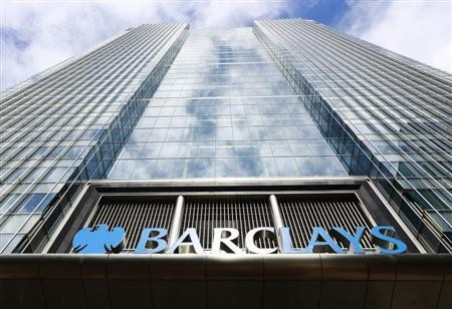 Japan's Sumitomo Mitsui Bank sold half of its shareholding in Barclays for £260m, after disposing of 84 million shares.
In tandem, the British bank's shares tumbled in early morning trade.
Sumitomo, which is Barclays' seventh biggest shareholder, sold the bundle of shares in the bank to international institutional investors primarily in Europe and the US at a price of 308.5 pence per share.
This represents a total value of about £260m ($399m/€305m).
With the move, Sumitomo therefore disposed of half of its Barclays shareholding, which it acquired at the height of the financial crisis.
"There will be no change in the current business cooperation between the two companies including providing investment solutions to high net worth customers in Japan, and SMBC [Sumitomo Mitsui] will continue to maintain a good relationship with Barclays," Sumitomo said in a statement.
In July 2010, the banks set up a joint private banking venture with Nikko Cordial Securities, targeting wealthy customers in Japan.
The sale would improve the group's "capital efficiency", according to Sumitomo.
The share sale at a below market price has triggered almost 6% decline in Barclays shares in morning trade. The shares recovered from the fall subsequently and were trading at 309.35 pence, down 2.20%, as at 10:04am, leading the losers on the FTSE 100 index. The shares had closed on Wednesday at 316.3 pence.
In 2008, Sumitomo paid around 296 pence per share for 169 million shares, or 1.31% stake in Barclays, as part of a number of fundraisings by Barclays amid the financial crisis. Following the sale, the Japanese bank holds a 0.66% stake in Barclays.
Along with Sumitomo, investors from Qatar, Singapore and China also took part in Barclays' £4.5bn fundraising in June 2008. Earlier, Barclays has said its deal with Qatar is under probe by the UK and US authorities in connection with certain commercial agreements between the two countries.