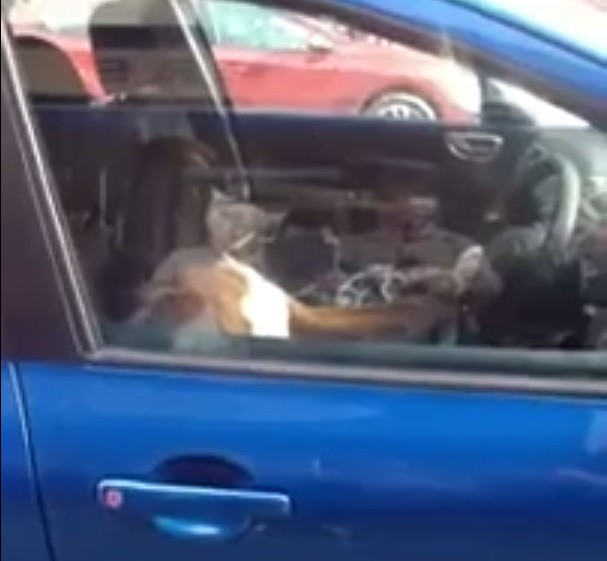 An impatient dog took matters literally into her own hands or shall we say paws ... after demanding her owners leave an art gallery - by continuously honking their car horn with her paws.
Fern, a boxer dog, was left in her owners' Graham and Fiona Haddow's Peugeot while the couple visited a gallery in Broughty Ferry, in Dundee, Scotland.
But she soon grew tired of waiting in the car and did what most attention-seeking children would do when left in their parent's car - climb into the driver's seat and beep the horn.
Locals soon started to crowd around the car, which was parked in lay-by off a street, and filmed the barking-mad episode on their phones.
Fern has now become an internet star after a video uploaded to YouTube was viewed more than 50,000 times.