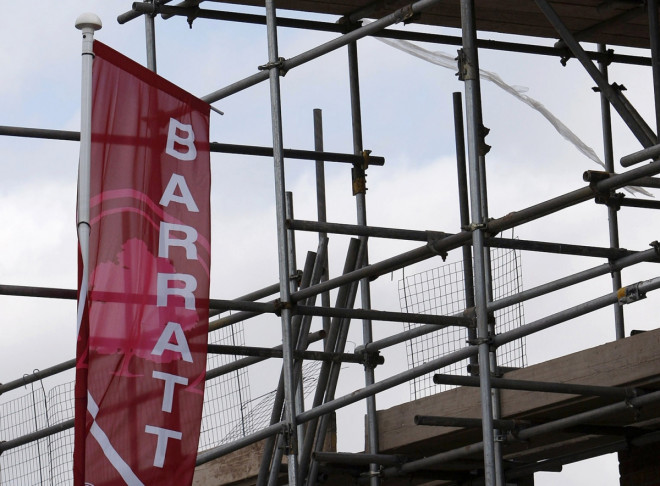 Barratt Developments shares surged after the house builder reported a 162% leap in profit amid the UK housing recovery.
The construction firm's profit before tax hit £120.4m in the six months to 31 December, up from £45.9m in the same period a year before. Revenue soared by 33% to £1.265bn.
Its share price lifted as much as 5% in early London trading on 27 February. Since the beginning of 2013, when the UK economy and construction sector began to recovery, Barratt's share price has jumped 111%.
Britain's economy grew by 1.8% in 2013, its fastest rate in six years. A revival in demand in the housing market, fuelled by government schemes such as Help to Buy making mortgages cheaper, has driven up house prices because of a tight supply.
Building firms have picked up their house building volumes in response, chasing profit from the growing supply/demand imbalance and rising property prices.
Barratt said it lifted its output by 19% in the six months to the end of 2013. It expects to build 45,000 new homes over three years. The firm's total average selling price lifted by 13.9% to £211,200.
It also said the Help to Buy scheme had funded buyers of 29% of its completions over the half-year period.
"Underpinning this strong performance is an improved market and a business model that is delivering homes that people want to buy in places they want to live," said Mark Clare, chief executive of Barratt, adding that forward sales were £1.7bn.