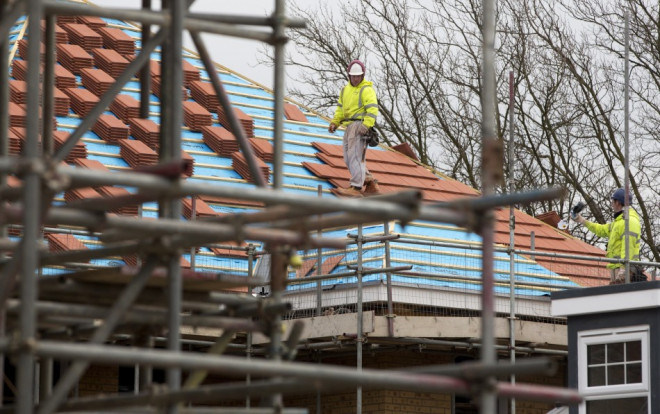 UK house building giant Persimmon saw its profit leap 49% in 2013 as the stricken housing market began to heal.
The firm said underlying pre-tax profit hit £330m for the year to 31 December, up from £222m in 2012. Persimmon also said its completions increased by 16% to 11,528. The average selling price rose 4% to £181,861.
Demand has soared in the housing market and, coupled with a constrained supply of new homes, house prices are rising in all UK regions.
Government-approved schemes to make mortgages cheaper and easier to access, including Help to Buy and Funding for Lending, have pumped demand.
"Persimmon achieved a strong result for the year as we responded quickly to the increased customer demand that resulted from improved mortgage lending, the introduction of Help to Buy in April 2013 and the increase in consumer confidence as the UK returned to more meaningful economic growth," said Nicholas Wrigley, Persimmon chairman.
The UK economy grew by 1.9% in 2013, its fastest rate in six years.
House building also hit its highest level since 2007.
The volume of new homes registered with the National House Building Council (NHBC) hit 133,670, up 28% on the year before and the most in six years.
According to the Office for National Statistics (ONS), the average price of a home in the UK hit £250,000 during 2013.
"A near 50% increase in full year profit, accelerated plans to return capital and a strong start to 2014 has traders queuing for the stock," said Marc Kimsey, senior trader at Accendo Markets.
"The industry is thriving and we expect more of the same from sector peers later in the week.
"Until purchasing incentives are withdrawn or interest rates increase, there is little reason to avoid the house builder stocks."