Travis Perkins: UK Housing Recovery Lifts Building Materials Giant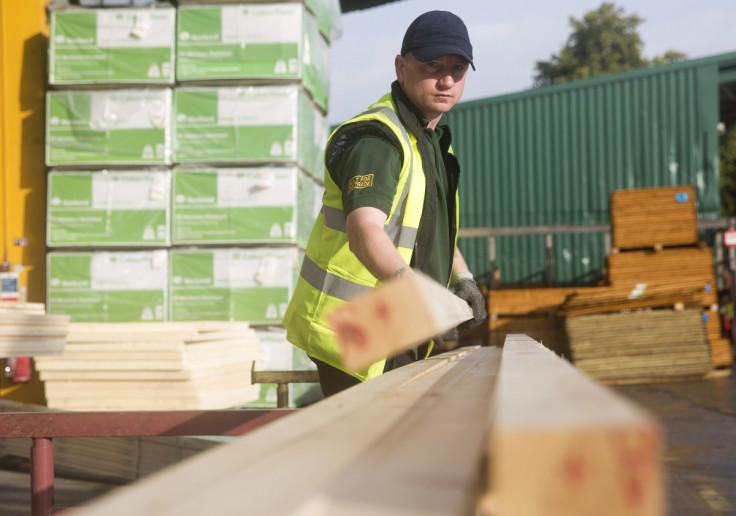 The UK's economic recovery is filtering down to the construction sector's supply chain as building materials giant Travis Perkins reports strong full-year results for 2013.
House builders have seen an about-turn in their fortunes. Government efforts to boost housing demand by making mortgages cheaper through the Help to Buy scheme have driven up house prices because of a supply shortage, pushing construction firms to increase the volume of new homes.
Travis Perkins said its revenue lifted by 6.3% to £5bn during 2013. Adjusted profit before tax rose 12.4% to £321m. Over the period it also opened 43 new branches.
"2013 was another good year for Travis Perkins and the momentum in the second half of last year has continued into 2014," said the firm's Chief Executive John Carter.
"The group is well placed to benefit from the upturn in UK building activity and in particular the strength of housing transactions."
Residential house building has helped lift the construction sector out of its sharp decline in 2012, when public sector contracts dried up amid the government's austerity programme and flat economic growth weighed on demand for builders.
The volume of new homes registered with the National House Building Council (NHBC) hit 133,670 in 2013, up 28% on the year before and the most since 2007.
However a shortage in supplies is holding back the construction sector's return to growth. A survey by the Royal Institute of Chartered Surveyors (Rics) found that 36% of builders reported work being held up by a shortage in labour and 40% said they were hindered by a lack of supplies.
© Copyright IBTimes 2023. All rights reserved.