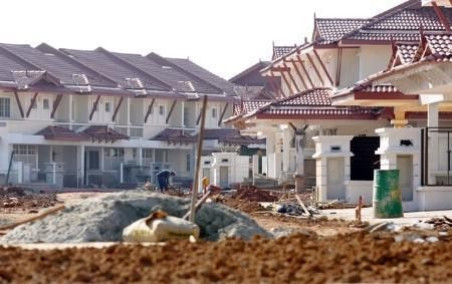 Barratt Developments PLC, Britain's biggest homebuilder, said it more than doubled its pre-tax profit in the six months to December 31, but that its full-year dividend would be "conservatively set" assuming broad stability in the housing market.
The construction firm defied a difficult market for builders, who have seen their industry in free-fall since the end of 2011 as public sector contracts dried up amid government austerity, and reduce its debt burden.
Profit before tax for the six months will likely be £45m, a 108 percent increase on the previous year, the company said in a trading update ahead of its interim results announcement on February 27.
"This has been a good first half performance," said Mark Clare, Barratt's chief executive, adding that his firm's investment programme to buy up more recession-cheapened land in the south east for new developments "will drive further profit growth.
In early trading Barratt's share price had dropped by more than 2.5 percent on the London Stock Exchange on the dividend news.
Barratt managed to pull its net debt down to around £332m, down from the previous year's figure of £542.2m, with the firm saying that reducing indebtedness is one of its key objectives and should be cleared by June 2015.
Following completion of 5,085 units, group revenues for the six months to December 31 will be around £950m.
The builder should get a boost from the Bank of England's Funding for Lending Scheme, which is helping to free up credit availability - such as mortgages - in British banks.
As people find it easier to get home loans, the demand for new property will increase which will help Barratt "to deliver a significant improvement in profitability for the full year".
Further to its interim statement, Barratt announced that it has acquired two new development sites in London it claims to have a development value of £400m and will create 1,000 new homes in the capital.
---
Follow @shanecroucher