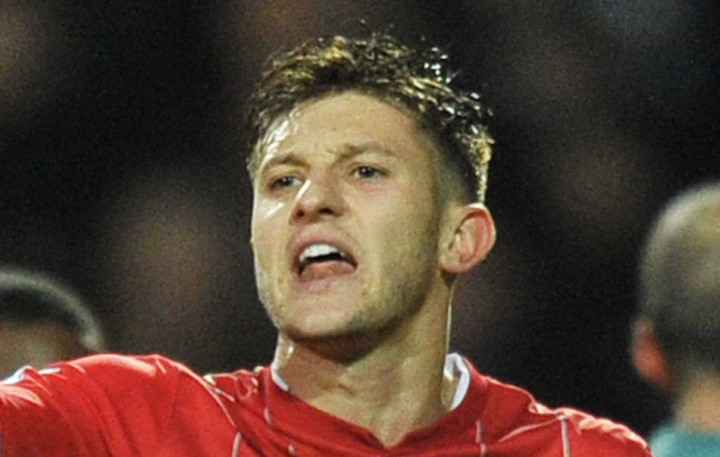 Liverpool midfielder Adam Lallana has urged his teammates not to "underestimate" Basel after the Swiss side beat Chelsea both home and away in the Champions League group stage last season.
Having started their Champions League campaign with a 2-1 victory over Ludogorets, Brendan Rodgers' side visit Basel on Wednesday 1 October before back-to-back games against Real Madrid.
Basel lost 5-1 in their Champions League opener with the Spanish giants but Lallana believes that after Liverpool struggled in their first match, it would be a mistake to get complacent.
"I found out from my first game in the Champions League that you cannot underestimate any team because they're there on merit," the midfielder said to Liverpool's official website.
"Basel had a good run in the competition last year and did well against English opposition, so it's going to be a tough night for us.
"You can't underestimate any team. You have to take them all on merit. We know Real Madrid have some exceptional players and I heard in that game Basel had a few chances as well, so it could have been different.
"We feel that if we concentrate on ourselves and put in a good performance, keep progressing and getting better, like we feel we have been doing, then we can get the right result."
The English international claimed securing three points will also be a mental boost for Liverpool after the disappointing draw against Everton in the Merseyside derby on Saturday 27 September.
"That's the good thing about having a game in midweek, especially off the back of a disappointing result. [Jagielka's goal] was kind of a sucker-punch in the last minute, but we get a chance to put it right tonight," he said.
"That's all you can ask for off the back of a result like that. It'll be a fantastic start if we can get the win. It's going to be a tough game - coming away from home as well - but I think we got valuable experience from the first game [against Ludogorets] and showed great character.
"If we can possess that again tonight, we've got a great chance of getting a good result."
Having missed the start of the campaign due to an injury, Lallana looks like he is getting back to his best. And after being awarded man of the match against Everton, he has a good chance to prove his worth against Basel.